Testosterone and Stroke, Blood Clots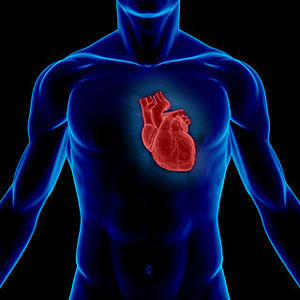 Annual prescriptions for testosterone therapy have increased by more than five-fold from 2000 to 2011, reaching 5.3 million prescriptions and a market value of $1.6 billion, according to research published in the Journal of the American Medical Association in 2013. It was discovered that men receiving testosterone therapy were 30 percent more likely to suffer cardiac arrest, stroke, or death than men who were not taking the hormone. Men who have suffered blood clots, strokes and heart attacks as side effects of testosterone therapy have filed lawsuits against product manufacturers.
Testosterone therapy remains popular, yet controversial
The U.S. Food & Drug Administration has approved of testosterone therapy to treat testosterone deficiency in men. Low testosterone levels are linked to symptoms like fatigue, muscle and bone loss, and decreased libido. Drug companies have aggressively marketed products like AndroGel, Aveed, Bio-T-Gel, Virilon, and Fortesta to men as a way to maintain youthful vigor and enhance muscle mass. Yet, this therapy is often over-prescribed and the risks obscured.
Dr. Edmund Sabanegh, chairman of the urology department at the Cleveland Clinic, believes that testosterone therapy is unnecessary for many aging men. "The symptoms of low testosterone are kind of what many of us feel when we get older: maybe a little decrease in energy, a little erectile problem, a little drop in libido," he told NBC News. "Often, those are normal [for older men]." Conditions like thyroid disorder or B12 deficiency may also cause the same symptoms.
There is a legitimate use for testosterone therapy, which is dependent on patients meeting a series of very specific criteria for having clinically "low testosterone." Yet, many worry that the therapy is overprescribed as a panacea for aging. Dr. Sabanegh goes on to say that the use of testosterone is often not monitored by a physician. On occasion, he has seen "acne and elevated red blood cell counts – which can cause blood clots."
Studies tying testosterone and stroke or blood clots
Many studies paint the picture of an alarming trend involving testosterone and heart attack, stroke, or blood clot risk:
Men older than 65, as well as younger men with undiagnosed heart disease, had double the risk of suffering a heart attack within 90 days of starting testosterone therapy [National Cancer Institute & UCLA, 2014]
A trial of frail, old VA patients found that 26% suffered a heart attack, stroke, or died within 3 years of receiving testosterone therapy [JAMA, 2014]
Men who took testosterone drugs were 30 percent more likely to suffer from strokes and more than four times more likely to suffer from some type of cardiovascular event [NEJM, 2010]
Lawsuits filed against testosterone therapy manufacturers
In February 2014, five testosterone therapy lawsuits were filed against Abbott Laboratories and AbbeVie Inc., the manufacturers of AndroGel. The complaints filed in federal court in Chicago contend that the companies "deceived potential users by relaying positive information through the press, including testimonials from retired professional athletes, while downplaying known adverse and serious health risks."
Three men claim they had heart attacks after they began using the product, the fourth man had a stroke, and the fifth man had a mini-stroke.
How does testosterone therapy increase the risk of blood clots?
Blood clots form naturally as a way of preventing excessive bleeding following injury. Normally, the body dissolves the clots, but sometimes the clots lodge in veins and arteries and restrict blood flow. When clots form in a major vein (deep vein thrombosis), they may travel to the lungs, causing a pulmonary embolism, or to the brain, causing a stroke. These blockages can be fatal.
Researchers found that testosterone therapy often causes a blood-related disorder called polycythemia, where hemoglobin production and red blood cell count increases. The blood becomes thicker and blood pressure rises, which makes clot formation likelier.
Testosterone also increases thromboxane production, which promotes blood vessel constriction and slows blood flow even further.
Blood clots can develop as quickly as one month after starting testosterone therapy, according to a study published in the August 2013 issue of Clinical and Applied Thrombosis/Hemostasis. "Our research found that 1.2 percent of men who landed in the hospital with dangerous and potentially lethal blood clots in the deep veins of the legs or in the lungs developed these clots within three months of starting testosterone therapy," study author Dr. Charles Glueck told the Cincinnati Business Courier. He added that many men are unaware that they have inherited a clotting disorder that increases the risk of suffering an adverse event upon increasing their testosterone levels artificially.
Strokes from testosterone lead to serious long-term injuries
A stroke occurs when a blood clot blocks blood flow to the brain, causing brain cells to die. Stroke is the fourth-leading cause of death in America, as well as a leading cause of long-term disability, according to the American Stroke Association. Depending on the affected area and the amount of damage done, the effects of stroke can cause impairment in vision, speech, movement, and memory.
Mini-strokes – also known as "Transient Ischemic Attacks" – occur when a blood clot temporarily blocks a blood vessel before dissolving. Usually, these attacks last about one minute and no more than five minutes. While they do not cause permanent damage, they are viewed as precursors to worse events. A third of people who experience mini-strokes go on to suffer a full-blown stroke within a year.
FDA agrees to review testosterone therapy and stroke, blood clot risk
Following the publication of recent studies, the FDA released a statement in January 2014 that they will be "investigating the risk of stroke, heart attack and death in men taking FDA-approved testosterone products." Patients should not immediately stop therapy, they said, but they "should consider whether the benefits of FDA-approved testosterone treatment is likely to exceed the potential risks of treatment" while further research is conducted.