Federal Judge Sides With Victim on Vaginal Mesh Punitive Damages Claim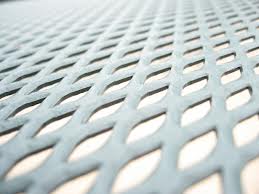 In April, 2015, federal judge Joseph R. Goodwin of the United States District Court for the Southern District of West Virginia faced a legally complex analysis regarding the applicability of punitive damages in an ongoing transvaginal mesh product liability case against Boston Scientific Corporation.
Procedurally, the case had reached the summary judgment phase, and BSC motioned to dismiss the plaintiff's punitive damages request.
In general, civil law (i.e., negligence, consumer protection, etc.) is designed to make the plaintiff "whole" again – at least, financially speaking. Unlike criminal law, civil litigation is not typically fashioned to impose a penalty on defendants or deter the public from engaging in similar conduct. However, under limited circumstances, a civil defendant may be forced to pay extra damages above and beyond the compensatory damages calculated to make the plaintiff whole, and these damages are meant to punish the defendant for intentional, reckless, wanton, or malicious conduct.
Punitive damages are not appropriate for mere accidents and negligence – but are often imposed when defendants had express, direct knowledge that their misconduct could cause injury, and continued the acts nonetheless.
Judge overrules BSC's motion to dismiss punitive damages claim
Among many other claims, including strict liability, negligence, and breach of warranty, the plaintiff-victim in the transvaginal mesh lawsuit alleged that BSC knew the polypropylene material used in the Advantage Fit transvaginal mesh product should not be used in the human body, yet placed it on the market nonetheless. In light of this misconduct, the plaintiff alleged that BSC should pay damages above and beyond that necessary to compensate her injuries, and that punitive damages would be appropriate.
As a beginning measure, the defendant alleged that it received full FDA clearance to market its product. It also contended that it showed no conduct amounting to "criminal indifference" or "malice." Lastly, the defendants urged that transvaginal mesh products are a clear component of the "worldwide standard of care" used to treat stress urinary incontinence – which is the same condition suffered by the plaintiff in this case.
Judge Goodwin sided with the plaintiff's assertions, which included the following:
The transvaginal mesh product is designed using polypropylene resin produced by Chevron Phillips Chemical, Co., which warned BSC that polypropylene is not appropriate for use in the human body.
Chevron required BSC to sign an agreement stating it would not use the resin until further medical testing was conducted, which BSC failed to conduct.
BSC sponsored no clinical tests on the polypropylene resin before placing it on the consumer market
BSC never placed any warnings on the transvaginal mesh implant that it was comprised of resin not suitable for use in the human body.
In light of this evidence, Judge Goodwin concluded that a reasonable jury could conclude that BSC acted with reckless and/or conscious disregard to the health and safety of consumers, and a summary judgment dismissal of the plaintiff's punitive damages claims would be unwarranted given the circumstances. Goodwin also concluded that a reasonable jury could find that BSC knew its product would probably cause injury to another person, and placed it in the stream of commerce nonetheless.
While this ruling does not actually establish liability or prove the applicability of punitive damages, it prevented BSC from avoiding future exposure to liability on the issue, and left the claims of additional plaintiffs in federal vaginal mesh litigation intact to be resolved by a jury.