Article on Risperdal Side Effects Manipulated by Company, Former FDA Chief Alleges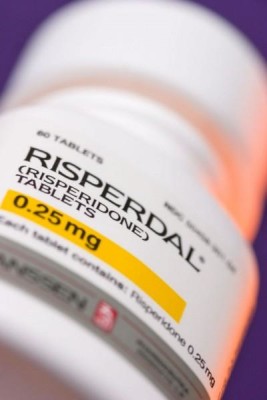 An article that appeared in a reputable medical journal in 2003 was "manipulated" by the manufacturer of Risperdal, a former FDA chief alleges. Dr. David Kessler, a pediatrician and former head of the FDA, stated in a report filed in U.S. court that Janssen "controlled and manipulated" this article and more than 40 others, to make their drug Risperdal appear safer for children than it really was.
Dr. Kessler also called Janssen's marketing of Risperdal to children "deeply troubling."
2003 medical article cited
The specific article in question was published in the journal Clinical Psychiatry in 2003. The article listed two top pediatricians and one Canadian pediatrician as the authors of the report, along with three employees from Janssen. The article stated long-term use of Risperdal did not have any association with specific side effects, including breast growth in male users.
However, Dr.  Denis Daneman, the Canadian pediatrician listed as on the report who is also a top physician at SickKids Hospital in Toronto, said the report did not provide all the findings from the research. He was quoted as saying in the Toronto Star, "My name is on an article in which there is data that has been left out. That, to me, crosses a line."
"Significant" concerns omitted
Dr. Kessler notes this particular article because it was recently the point of focus in a Risperdal lawsuit demonstrating a company's influence on research involving one of their products. In this case, a Janssen employee had originally flagged the association with certain side effects as "significant." However, this information did not make it into the published article.
Dr. Kessler's assessment of the report was prepared on behalf of more than 400 male plaintiffs in Philadelphia alleging they experienced significant breast growth after taking the antipsychotic Risperdal. The report in question looked at five different Janssen clinical trials to determine whether long-term Risperdal use increased prolactin levels in young male patients, which could lead to breast growth. In the abstract, the summary at the beginning of the article that many physicians rely on when determining the appropriateness of prescribing certain drugs to their patients, it was stated that there was no direct correlation between increased prolactin levels and male breast growth.
However, the research had found an association between the two, in patients that took Risperdal from a period of 8-12 weeks. This information was not included in the final article, an omission Dr. Kessler claims "misled physicians and the scientific community."
Risperdal side effects topic of litigation
Riperdal was originally approved by the FDA to treat schizophrenia and bipolar disorders in adults. Janssen also promoted use of their drug in children with the same mental disorders or other disorders like autism and ADHD.
However, studies and post-market reports on Risperdal side effects indicate the drug can cause male breast growth, a condition known as gynecomastia. Gynecomastia is an emotionally and sometimes physically painful condition that impacts nearly every aspect of a man's life. Often the only effective treatment for gynecomastia is breast reduction surgery.
Boys and men that have experienced Risperdal-induced breast growth have begun filing lawsuits against Janssen, claiming the company did not provide proper warning of gynecomastia when it began actively marketing its drug to younger patients. Currently, there are more than 1,400 lawsuits pending in Philadelphia Court of Commons, where Risperdal cases have been coordinated into a mass tort. Mass torts may be established for a growing number of similar cases for convenience and cost-effectiveness in the legal process.