Judge Reduces Boston Scientific Mesh Verdict to $10M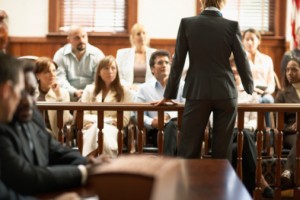 Last week, a Delaware judge cut a $100 million transvaginal mesh verdict by 90%, down to $10 million. The jury verdict was the largest ever awarded in a trial involving transvaginal mesh.
Still, manufacturer Boston Scientific plans to appeal, citing legal and factual errors.
Jury awards $100 million verdict
A Delaware jury awarded plaintiff Deborah Barba $100 million in damages last May. According to the pelvic mesh lawsuit she filed in 2011, Barba received an implantation of Boston Scientific's mesh in 2009 in order to repair pelvic organ prolapse and stress urinary incontinence. She suffered continual problems including bladder infections and pelvic pain that were so severe she had to undergo two more surgeries to correct them.
After a two-week trial last May, the jury found that Boston Scientific had negligently designed and manufactured the Pinnacle and Advantage Fit mesh devices that Barba received. Its $100 million award included $25 million in compensatory damages and $75 million in punitive damages.
In response to Boston Scientific's request to set aside the verdict and grant a new trial, Judge Mary Johnston found that the jury got its decision on the company's liability right. But in slashing the amount of the award, she called it "grossly disproportionate to the injuries suffered and shock the court's conscience and sense of justice." Plaintiffs' verdicts in other mesh trials have resulted in punitive damages awards of $1.175 million to $7.76 million.
Tens of thousands of women allegedly injured
Barba is one of over 50,000 women who have filed lawsuits against manufacturers over injuries allegedly sustained after receiving transvaginal mesh implants to treat pelvic organ prolapse or stress urinary incontinence. Plaintiffs across the country maintain that they have suffered great pain, emotional distress, and financial hardship because the product manufacturer poorly designed and tested the surgical mesh products. In many cases, the women have had to undergo revision surgery to remove or replace the mesh implant; because the body begins to absorb the implanted material, the revision process is known to be quite painful and difficult.
Over the past several years, the U.S. Food and Drug Administration (FDA) has been reviewing the risks of transvaginal mesh.
In April 2014, the FDA issued two proposed orders that, if approved, would reclassify surgical mesh used to treat pelvic organ prolapse from a class II moderate-risk device to a class III high-risk device.
The reclassification is based on the FDA's identification of several risks including:
Organ perforation and bleeding
Exposure of mesh through the vaginal wall, which can lead to pelvic pain, bleeding, and discharge
Migration of mesh into the visceral organs such as the bladder or rectum, causing pain, infection, formation of fistulas, and corrective surgeries
Other complications including vaginal scarring, incontinence, recurring prolapse, neuromuscular problems, and mesh shrinkage and tightening
Boston Scientific is only one of seven vaginal mesh manufacturers facing a barrage of lawsuits. While the Barda lawsuit was filed in a state court, thousands of similar cases are pending in federal courts and have been consolidated in the Southern District of West Virginia, before Judge Joseph R. Goodwin, in multidistrict litigations (MDL).