J&J Loses Risperdal Trial, Ordered to Pay $1.75 Million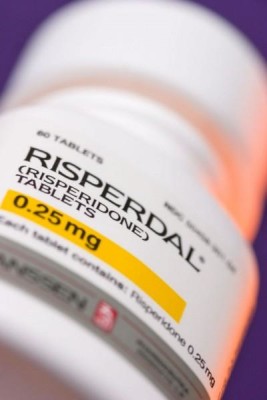 A jury has ordered Johnson & Johnson to pay $1.75 million to a young man that developed breasts while taking the J&J drug Risperdal.
The plaintiff in this case alleged the pharmaceutical giant failed to provide proper warning about the risks associated with their drug, leaving him vulnerable to a condition that was both physically painful and emotionally devastating.
Plaintiff took Risperdal at age 9
Nicholas Murray claims in his complaint that he began taking Risperdal in 2003 to treat Asperger's syndrome, an autism spectrum disorder. Murray, who was just nine at the time, was prescribed the drug off-label, since Risperdal had only been approved at that point to treat adults with schizophrenia and other related disorders. Approval was expanded to pediatric use in 2006, although risks of side effects like male breast growth were unknown at that time
Murray states in his lawsuit that when he was prescribed the drug in 2003, the product label stated that male breast growth, known as gynecomastia, was a rare side effect that occurred in less than one out of every 1,000 patients. However, studies since that time have found the gynecomastia risk may actually be much higher. Murray continued to take the drug for five years, including two years after the drug had been FDA-approved for use in children with autism spectrum disorders like Murray's.
After hearing the details of the case, the jury for Murray's lawsuit ordered Johnson & Johnson to pay the plaintiff $1.75 million for disfigurement and mental anguish. This decision marks the third verdict issued in the growing Risperdal litigation involving male breast growth.
The first trial ended in a $2.5 million verdict against the defendants, Johnson & Johnson and their subsidiary and Risperdal manufacturer Janssen Pharmaceuticals. The second found J&J failed to provide adequate warning about Risperdal risks but did not find a direct link between Risperdal and  breast growth alleged in the case.
Growing Risperdal litigation
Currently, there are more than 5,400 cases pending against Johnson & Johnson and Janssen involving their drug Risperdal. Around 1,500 involving male breast growth have been coordinated into a mass tort in Philadelphia. Murray's Risperdal lawsuit was one of those heard in the Pennsylvania state court.
The plaintiffs in some of those cases have developed significantly large breasts, as large as a 46DD cup size. Breast enlargement may be accompanied by physical discomfort, including breast and nipple pain, nipple discharge and milk production. The condition takes its toll on men psychologically and emotionally, interfering with their ability to participate in some activities or pursue personal relationships. The condition does not always go away after the drug is stopped and some men have had to resort to breast reduction surgery to create a more masculine chest contour.
The third verdict has raised speculation that the company may move to settlement negotiations in the future. A Bloomberg article noted that an October filing with the U.S. Securities and Exchange Commission reported J&J and Janssen have set up a reserve of an unspecified amount. However, a spokesperson for Janssen, Robyn Frenze, did not confirm or negate the speculation in an email response to Bloomberg, stating simply, "We will consider our options going forward."