Study Questions Usefulness of IVC Filters in Trauma Patients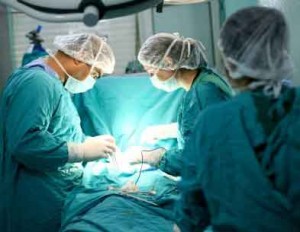 A recent medical study has added to the growing body of clinical evidence regarding the association between inferior vena cava (IVC) filters and life-threatening health complications. It also questions whether trauma patients could really benefit from having these implants placed.
IVC filters are intended to reduce the risk of thromboembolic (VTE) events in trauma patients, who are typically at an increased risk of blood clots. If blood clots form, they can travel to the lungs. This condition is known as pulmonary embolism (PE). PE is a life-threatening medical emergency. IVC filters are designed to reduce the risk of PE by catching these blood clots before they reach the lungs.
Trauma patients at risk for DVT
This latest study regarding IVC filters was published in the October 2015 issue of the Annals of Surgery. The researchers, who are affiliated with the University of Michigan, took a close look at patient data from 2010 to 2014. They identified 803 cases in which trauma patients were implanted with IVC filters.
They found that the patients who received IVC filters had an 83 percent increased risk of deep vein thrombosis (DVT). However, the patients who received IVC filters did not have a statistically significant increase in longevity as compared to trauma patients who did not receive the IVC filters. The researchers determined that, "High rates of prophylactic IVC filter placement have no effect on reducing trauma patient mortality and are associated with an increase in DVT events."
FDA issues safety communication
In August of 2010, the FDA issued a safety communication to healthcare professionals. The notice explained that the agency was concerned about the potential dangers of long-term use of IVC filters. Specifically, the filters have the potential to fracture and some of the device components may detach. Part or all of a filter may spontaneously migrate, which can cause perforation of bodily structures such as the vena cava.
In the 2010 safety communication, the FDA did not suggest that emergency room physicians cease use of the devices altogether. However, the agency did recommend that doctors remove the IVC filters from patients as soon as they were no longer at an increased risk of PE.
Complications spur litigation against Cook Medical, Bard
By 2010, the FDA had received more than 900 adverse event reports involving IVC filters, including 328 reports of the IVC filters breaking free and traveling elsewhere in the body, 70 incidents of perforation of the vena cava, and 56 reports of device fracturing. Hundreds of patients and family members have filed lawsuits against the manufacturers of these devices. In October 2014, federal IVC filter lawsuits were consolidated for pretrial proceedings.
The U.S. Judicial Panel on Multidistrict Litigation (JPML) centralized Cook Celect and Gunther Tulip filter lawsuits in the Southern District of Indiana, where pretrial proceedings are being overseen by U.S. District Judge Richard L. Young.
At least one plaintiff has already reached a settlement with C.R. Bard. Plaintiff Kevin Phillips filed his lawsuit in 2012 in the District of Nevada. The case, which isn't part of the federal MDL, involved allegations that the IVC filter broke and one of the components traveled to the plaintiff's heart.