IVC Filter Complications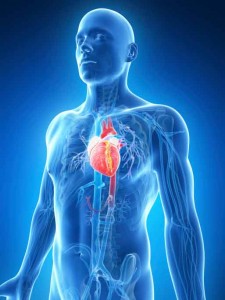 Various studies have confirmed serious and potentially life-threatening complications associated with retrievable IVC filters, devices used to prevent pulmonary embolism. At present, a wide variety of both permanent and retrievable Inferior vena cava filters offer an effective treatment for patients suffering from, or those at risk for, proximal venous thrombosis. The device is usually recommended for patients who cannot tolerate anticoagulant therapy with blood thinners or in cases where anticoagulation efforts have failed.
Designed to offer provisional protection from pulmonary embolism, retrievable inferior vena cava filters are manufactured and sold in the United States by companies such as Bard (which makes the G2, G2X and Recovery filter), Cook Medical (which sells the Cook Celect and Gunther Tulip) and Cordis (which produces the Optease IVC filter). Vena cava filters may also be used for prophylaxis in individuals who have suffered major physical trauma as well as patients having brain, bariatric or spinal surgery.
FDA issues IVC filter safety communications
Two FDA safety communications that highlight IVC filter complications based on clinical research have raised awareness about the inherent risks these medical devices pose.
The agency's first communication in 2010 detailed the following adverse events:
146 reports of filter embolization
328 reports of filter migration
56 device fractures
70 reports of IVC filter perforation
In their second alert, published in May 2014, the FDA acknowledged that serious complications are largely avoidable as long as the device is removed once PE risk has subsided. Long-term risks tied to the devices include IVC occlusion and lower limb deep vein thrombosis (DVT). Health regulators are currently assessing the risk/benefit profile of vena cava filters which suggests that risk of complications declines when the device is removed within 29 to 54 days after placement.
Procedural IVC filter complications
Complications associated with IVC filters may occur during the implantation itself, post placement, or during filter retrieval.
According to research published in Seminars in Interventional Radiology by Dr. Thuong G. Van Ha, procedural complications with implanting an ICV filter are typically minor in nature, and may include malposition, incomplete filter expansion, bleeding, hematoma, infection and arterial puncture. Incidence of major complications during placement occurs in less than 1 percent of patients.
IVC filter migration
Studies indicate that risk for adverse outcomes is correlated with the length of time that the filter is in place. The majority of published research focuses on delayed complications such as filter migration in which the device spontaneously moves to other body parts, such as the heart, other parts of the inferior vena cava, or to the pulmonary outflow tract. Treatment generally entails emergency surgical removal, as was the case for a 48-year-old man who had been implanted with the Bard Recovery IVC filter to help prevent DVT.
Approximately one year after receiving the IVC filter, the patient began complaining of unrelenting chest pain. X-rays and a CT scan showed that the device had migrated into the man's heart, with spokes straddling each side of the tricuspid valve. The patient was forced to endure open-heart surgery to remove the Bard filter, according to a case study reported in Seminars in Interventional Radiology.
IVC perforation
IVC filter struts may also penetrate vessel and organ walls, causing lasting damage. Reports of ureteral perforation, aortic perforation and duodenal penetration by filter legs have fueled increasing concern about this potential complication. According to a 2008 Journal of Vascular Surgery study, nearly four percent of patients suffered fatal complications following filter perforation.
In one case study reported in JAMA Internal Medicine, a 56-year-old man was implanted with a Bard IVC filter following a motor vehicle crash to help prevent pulmonary embolism. Later imaging showed perforation by the device and significant retroperitoneal bleeding. Nine days later doctors tried unsuccessfully to remove the filter. The patient was later put on anticoagulant therapy, after his bleeding had stabilized and the IVC filter was left in place.
IVC filter fracture
According to research conducted by Dr. William Nicholson and colleagues from Pennsylvania's York Hospital, IVC filter fracture and embolization was noted in 25 percent of patients who were treated with the Bard Recovery device, and some 12 percent implanted with the Bard G2 filter (a second generation device).
Filter fragments make their way through the circulatory system, often lodging in the heart, lungs or hepatic vein. One of Nicholson's study patients needed open-heart surgery for fragment removal after experiencing hemorrhagic pericardial effusion with cardiac tamponade.
"Because nitinol metal fatigue may play a role in the filter fracture, it is reasonable to assume that the incidence of filter fracture would be directly proportional to the time that the filter is allowed to dwell in the patient after implantation," wrote Nicholson in his case report, which called for improvements to the FDA device approval system.
Late removal of IVC filters a common problem
In 2013, the Journal of American Medical Association published a report that analyzed problems with IVC filters, suggesting that untimely or non-removal was a central issue. The research stated that out of more than 670 retrievable IVC filters, only 58 were removed once the threat of PE had passed. Devices that were left in place longer than necessary were associated with an increased risk of venous thrombotic events, or blood clot-related injuries such as pulmonary embolism – the very condition the filters were designed to prevent.
Retrieval complications were also noted, with more than 18 percent of cases involving failed or unsuccessful attempts at removing the filter after placement.
Recognizing early symptoms of IVC filter migration and fracture
It is imperative that patients and their doctors are educated about the potentially life-altering complications of IVC filters. Further emphasis should be placed on prompt removal of retrievable filters when the device is no longer medically necessary.
Early symptoms of IVC filter fracture, embolization and migration may include:
Pleuritic chest pain
Nausea
Edema
Gastric bleeding
Discomfort and shortness of breath
These signs may not manifest right away or may go unrecognized for months. In some unfortunate cases, symptoms of IVC filter complications are misdiagnosed, leaving the patient at risk for further injury.
Some injured IVC filter patients have initiated legal action against manufacturers, claiming that the devices were defectively designed and inherently dangerous. IVC filter lawsuits are currently pending against Bard and Cook Medical in federal court.