$12.5 Million Jury Award for Ethicon Vaginal Mesh Plaintiff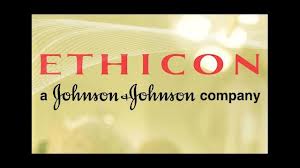 A woman who sustained significant internal injuries after receiving the Ethicon Prolift vaginal mesh implant has been awarded $12.5 million by a Philadelphia jury. It is not yet known if the defendant – Johnson & Johnson's Ethicon subsidiary – plans to appeal the verdict.
The jury awarded Patria Hammons $5.5 million in compensatory damages on December 21. The following day, jurors added another $7 million to that sum in punitive damages to punish the defendant for reckless disregard of the safety of patients.
Thousands of transvaginal mesh lawsuits similar to Hammons' are still pending against Ethicon, with a few hundred expected to be prepared for trial throughout 2016.
Plaintiff required revision surgeries
Hammons filed her lawsuit after undergoing the original procedure in 2009. She received the Prolift mesh to resolve bladder prolapse. At some point after the original surgery, the plaintiff reported suffering from severe pain, which was determined to have been caused by the erosion of the mesh into her bladder and the development of scar tissue. The plaintiff underwent multiple revision surgeries in an attempt to repair the damage. However, her lawsuit claims that she suffers from permanent injuries as a result of the allegedly defective design of the Prolift implant.
Unless it is overturned upon appeal, the jury award will compensate Hammons for her economic losses, including the surgeries, hospitalizations, and pharmacy expenses, as well as non-economic losses such as her pain and suffering.
Thousands of product liability claims still pending
The substantial jury award in the Hammons case is likely to come as welcome news to the thousands of other plaintiffs whose lawsuits are still pending. Should more juries find in favor of the plaintiffs, the defendants might consider proposing a settlement to resolve the remaining lawsuits to avoid additional trials.
The Hammons trial proceeded in the Philadelphia Court of Common Pleas, a state court. There are about 800 other claims currently pending in that court. However, most litigation regarding the Prolift transvaginal mesh device is pending in federal court. Over 30,000 plaintiffs filed lawsuits that were consolidated into a multidistrict litigation (MDL). The MDL is pending in the U.S. District Court for the Southern District of West Virginia before the Honorable Judge Joseph Goodwin. The MDL was created in February of 2012 to make the litigation process more efficient. In addition to Johnson & Johnson's Ethicon division, lawsuits are pending against other defendants who manufactured transvaginal mesh implants. These include C.R. Bard, American Medical Systems, and Boston Scientific.
Other defendants have made efforts toward resolving lawsuits with settlement deals; however, this has not been the case for Ethicon. Subsequently, Judge Goodwin has ordered large numbers of mesh lawsuits prepared for early trial dates. His most recent case management order was issued on December 18, 2015. In this order, Judge Goodwin established a schedule for case-specific discovery for 200 cases.
If a settlement deal with Ethicon remains elusive, these cases could be remanded back to U.S. District Courts around the country for trial as early as October 2016.