Discovery in Morcellator Lawsuits Expedited Due to Health Concerns of Plaintiffs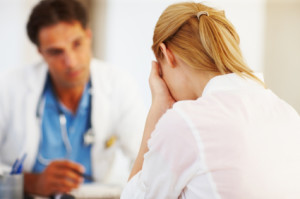 The health of many of the women who have filed claims against the manufacturers of power morcellators has deteriorated, prompting expedition of their legal proceedings.
The federal court overseeing the majority of power morcellator lawsuits has established steps that allow women in dire health to have priority in the discovery of their cases.
The move underscores the life-threatening consequences some women are now facing after undergoing routine hysterectomies and myomectomies using morcellation.
In extremis cases given priority
The new procedure was outlined in a case management order dated January 7, 2016. The order allows living plaintiffs that are in extremis to take advantage of the special procedure that gives them priority in the discovery phase of litigation. In extremis refers to plaintiffs that are in dire health or near death and are unlikely to recovery sufficiently to provide testimony at a later time.
The court allows discovery for these plaintiffs to begin any time on or after January 11, 2016. Notice of the plaintiff's health condition must be submitted in writing and be accompanied by a letter from the plaintiff's treating condition. All of the in extremis cases in these coordinated proceedings must have other depositions and fact discovery completed by October 27, 2016.
Power morcellator and cancer risks
Power morcellators are devices that have been used in routine hysterectomies and myomectomies. The devices cut up the uterus and fibroids internally so they can be removed through a much smaller incision in the abdomen. Manufacturers of the devices claimed use of their products resulted in fewer complications and shorter recovery times with these procedures.
Unfortunately, it was not until these devices were used on hundreds of women that a potentially deadly side effect was discovered. Women that had undetected uterine cancer at the time of their procedure could end up with a more advanced stage of cancer after surgery, because the morcellators spread cancer cells throughout the abdomen. As the cancer was rapidly upstaged, prognosis for women after their cancer was diagnosed was significantly poorer.
Studies have determined that approximately one in every 350 women undergoing a morcellation procedure could have undetected uterine cancer. In April 2014, the FDA issued a safety communication, warning that use of these devices on women with undetected uterine sarcoma could inadvertently spread the cancer cells and make the cancer much more difficult to treat. In that communication, the FDA also discouraged the use of power morcellators in both myomectomies and hysterectomies to remove uterine fibroids.
Ethicon pulls morcellator devices
Ethicon, the company that manufactured around two-thirds of all power morcellators, announced in July 2014 that they would no longer sell the devices. They admitted at that time that there was no way to make the products safe. Since the FDA and Ethicon announcements, women who have been diagnosed with uterine sarcoma have filed lawsuits against the manufacturers of the devices, stating the companies failed to provide appropriate warning about their risks.
Lawsuits involving Ethicon were coordinated into multidistrict litigation in October last year, for the purpose of streamlining early trial proceedings and making the legal process more convenient for everyone involved. The MDL was established in U.S. District Court for the District of Kansas, where it is overseen by U.S. Magistrate Judge James P. O'Hara.
In addition to Ethicon, lawsuits have been filed against other manufacturers of morcellators, including Richard Wolf Medical Instruments, Karl Storz and Gyrus ACMI.