Mirena IUD Named in California Injury Lawsuit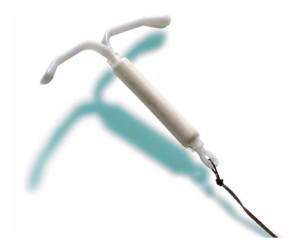 Mirena is an interuterine device implanted on an outpatient basis, designed to protect against unplanned pregnancies for up to five years after insertion. The device comes with a T-shaped design, and administers a daily dose of the steroid drug known as levonorgestrel.
While the actual device has proven consistently effective against unexpected pregnancy, the design of the Mirena IUD has demonstrated widespread issues for many of the 2 million American women using the birth control. Most notably, the Mirena device is able to migrate out of its position inside the uterus, causing serious damage to adjacent tissues and organs.
When this happens, patients must undergo a painful surgical procedure to remove the device, and many have been left with infertility, permanent damage and emotional distress.
Mirena IUD migration is the subject of a recent lawsuit filed against Bayer Healthcare in U.S. District Court for the Eastern District of California.
Allegations of over-promising, under-delivering
On November 18, 2011, a plaintiff filed her complaint against the makers of Mirena, which includes Bayer Healthcare and its subsidiaries. In her complaint, she recalled the details of her experience with the IUD, which was introduced to the American market in 2000 – and has since been implanted in 15 million women worldwide.
The complaint begins with several factual assertions surrounding the technical aspects of Mirena, how it works, and its contraceptive indications. From there, the plaintiff highlights the contention that Bayer not only over-emphasizes the effectiveness of the Mirena IUD, but also understates its safety hazards and tendency to migrate after implantation.
To further advance this notion, the plaintiff detailed a 2009 presentation by Bayer – marketed toward "busy moms" – in which the company claimed the IUD would not only "increase the level of intimacy, romance and emotional satisfaction between sexual partners" but would help moms "look and feel great."
For this, the Department of Health and Human Services' Division of Drug Marketing, Advertising, and Communications contacted Bayer, noting that these claims were completely unsubstantiated.
Plaintiff alleges substantial harm
According to the plaintiff's Mirena lawsuit, she was implanted with the IUD by her gynecologist during an in-office visit. Thereafter, she experienced the pain and cramping typically associated with IUD migration, which was later confirmed – requiring painful surgery to correct.
As a result of this experience, coupled with the manufacturer's alleged misgivings as to the safety of its product, the plaintiff raised the following causes of action:
Defective manufacturing
Defective design
Negligence
Failure to warn consumers as to known – or reasonably discoverable – dangers
Strict product liability
Breach of implied and express warranties of safety and fitness
Fraudulent and negligent misrepresentation of material facts
Fraud by concealment
The plaintiff also set forth a cause of action for punitive damages, which are available in limited circumstances involving intentional, willful and egregious misconduct. In support of this contention, the plaintiff asserted that Bayer had full knowledge that the Mirena IUD could migrate and/or perforate surrounding tissue, yet continued to market the product as a safe and effective option for women nonetheless.