Report Reveals Disturbing Ties Between Vaginal Mesh Manufacturers and Doctors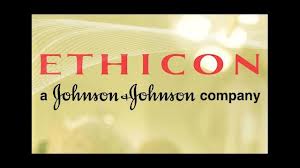 Discovery proceedings in vaginal mesh lawsuits pending under MDL No. 2327 have illuminated some concerning ties between pelvic mesh manufacturers and physicians. As part of the pretrial discovery process in West Virginia District Court, where Johnson & Johnson is defending its products in thousands of pelvic mesh injury claims, internal documents have some questioning the influence that device manufacturers have over the medical community.
As reported by the Wall Street Journal, an ethical dilemma may be at hand when it comes to the relationship between J&J (parent company of Ethicon) and Dr. Vincent Lucente. The urogynecologist was a paid consultant for the manufacturer for more than 10 years, earning some $800,000 over the course of a decade.
The WSJ reports that J&J became concerned in 2007 about the American College of Obstetricians and Gynecologists (ACOG) desire to label transvaginal mesh products as "experimental" since the company was in the process of launching its new Ethicon Gynecare mesh to treat pelvic organ prolapse. Traditionally, POP was treated with surgery, but this new vaginal mesh product was being promoted as a superior method to address the condition.
Ethicon discovery proceedings unveil disturbing documents
Internal documents revealed that Dr. Lucente – a paid consultant for Ethicon and J&J – pressured the ACOG to drop the term "experimental" in its published guidelines. The association was purportedly bombarded with phone calls, letters and emails from Dr. Lucente and other physicians, petitioning for the omission of the word. In the end, the ACOG ultimately dropped the term from its product labeling of vaginal mesh kits.
While J&J denies that it had any say in the matter, court documents intimate that Dr. Lucente was acting on behalf of his employers. "Note, no further use of the word experimental!" Dr. Lucent wrote. "Well, this is one I'm taking credit for. I led the charge on this and never thought we would get a complete replacement of the earlier bulletin."
Additional documents produced during discovery indicate that Johnson & Johnson's then medical director of Ethicon – David Robinson – admitted the manufacturer's involvement with the ACOG, emphasizing that their actions must remain hidden.
And just as this alarming news is unfolding, the New England Journal of Medicine is set to challenge a subpoena concerning their testimony on how J&J attempted to alter published research on pelvic mesh surgery.
J&J and Ethicon are currently facing an estimated 12,977 vaginal mesh lawsuits, according to recent dockets from the U.S. Judicial Panel on Multidistrict Litigation.
Bellwether trials under way in West Virginia federal court
Johnson & Johnson is just one of seven transvaginal mesh manufacturers defending its products in West Virginia federal court. As of March 2014, more than 50,000 women have filed suit based on debilitating injuries, emotional trauma and financial losses, they argue were a direct result of mesh. Most complications arise from vaginal mesh erosion, in which the material extrudes into the surrounding tissue and muscle.
U.S. District Judge Joseph Goodwin has been assigned to 7 separate multidistrict litigations (MDL) that have been established for more efficient pretrial proceedings. Defendants include Cotoplast, Neomedic, American Medical Systems, Boston Scientific, Bard, Cook Medical and J&J.
At present, Judge Goodwin is presiding over bellwether cases against AMS, Bard, Ethicon and Boston Scientific – the outcomes of which may facilitate future transvaginal mesh settlements with thousands of plaintiffs.