Actos Side Effects May Include Increased Risk of Chronic Kidney Disease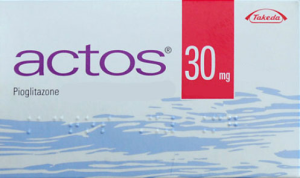 New research suggests that an increased risk of chronic kidney disease may be among the many Actos side effects. A recent study published in medical journal PLoS One suggests that the diabetes drug may be linked to chronic kidney disease.
The study was conducted by Taiwanese researchers and involved reviewing the data of nearly 35,000 patients identified through the National Health Insurance Research Database in 2003, with follow-up from 2005 to 2009. While researchers failed to find a link between Actos and bladder cancer, they did see a connection between the drug and increased rates of kidney disease.
Researchers reviewed the records of patients who began using Actos in 2003, who had no prior history with the drug. They then went back and compared rates of bladder cancer and kidney disease.
The research team discovered that patients who ingested the drug were approximately three times more likely to be diagnosed with newly developed kidney disease than those who did not. Subsequently, the difference in the rate of bladder cancer was not statistically different.
Actos side effects
Actos, also known as Pioglitazone, is an orally ingested medication designed to treat type 2 diabetes mellitus. The drug received FDA approval on July 15, 1999 as a way to improve glycemic control in adults with the disease, along with proper diet and exercise.
The FDA issued a statement on September 17, 2010 informing healthcare professionals and patients that they were reviewing data from an ongoing, ten-year epidemiological study designed to evaluate whether Actos is connected with an increased risk of bladder cancer. On June 15, 2011, the organization issued a subsequent warning that using Actos for more than one year may be linked to an increased risk of bladder cancer.
The FDA issued another statement on August 4, 2011 noting that the Agency had approved updated drug labels for the pioglitazone-containing medicines to contain safety information, noting that use of the drug for more than a period of one year may increase a patient's risk of bladder cancer.
Actos MDL
Actos multidistrict litigation (MDL) is currently pending in the Western District of Louisiana. MDL 2299 was established on December 29, 2011, under the direction of Federal Judge Rebecca F. Doherty. Plaintiffs accuse defendant, Takeda Pharmaceuticals, of failing to provide adequate warnings about the serious health risks associated with the diabetes drug. Many plaintiffs accuse the company of withholding information about the Actos bladder cancer risk and failing to provide adequate warnings on the risks associated with the drug.
More than 2,700 Actos lawsuits have been joined together under the MDL, to centralize the cases for coordinated pretrial proceedings. Bellwether trials help to conserve resources and allow both sides the opportunity to determine how juries may react to evidence and testimony that may be shared in a number of cases. The first bellwether trial began in February and concluded in March with a headline-grabbing $9 billion jury award for damages. The second trial was originally scheduled to begin in April, but Judge Doherty declared it will be "continued without date."
Following the series of four bellwether trials, if the parties fail to reach settlement agreements, individual lawsuits may be returned to the original U.S. District Courts they were filed in for simultaneous trials across the country.