Jury Orders Takeda & Eli Lilly to Pay $9 Billion Over Actos Risks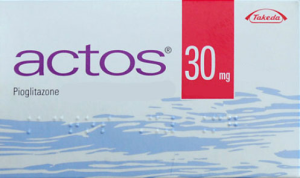 A Lafayette, Louisiana jury has ordered Takeda Pharmaceutical Co. and Eli Lilly Co. to pay a combined total of $9 billion in compensation for Actos side effects. While Takeda was ordered to pay $6 billion and their partner Eli Lilly was ordered to pay $3 billion, Takeda may ultimately pay any final judgment under an agreement between the two pharmaceutical giants.
The jury found that both companies hid the cancer risks of their Actos diabetes medicine, in the trial of Terrence Allen ─ first of four bellwether trials associated with MDL 2299.
Takeda and Eli Lilly plan to appeal
The $9 billion dollar Actos lawsuit verdict is the seventh-largest in U.S. history. The dollar amount will likely be reduced, as the U.S. Supreme Court has ruled that verdicts based on punitive damages must be comparative to the awards of actual damages caused. In limited cases the court has said punitive awards amounting to ten times a compensatory award would be allowed.
"Takeda respectfully disagrees with the verdict and we intend to vigorously challenge this outcome through all available legal means, including possible post-trial motions and an appeal," Takeda general counsel Kenneth Greisman said in a statement. "We also believe we demonstrated that Takeda acted responsibly with regard to Actos," he added.
Eli Lilly echoed this sentiment in a separate statement.
"While we have empathy for the plaintiff, we believe the evidence did not support claims that Actos caused his bladder cancer," said Eli Lilly spokeswoman, Candace Johnson in an e-mail. "We intend to vigorously challenge this outcome through all available legal means, including possible post-trial motions and an appeal."
Actos MDL 2299
Actos multidistrict litigation, MDL 2299, was established on December 29, 2011, in the Western District of Louisiana. More than 2,700 Actos lawsuits have been filed in federal courts and joined together under the MDL, under the direction of Federal Judge Rebecca F. Doherty. The first bellwether trial began in February and the second was originally scheduled to start on April 14, 2014, but in a recent ruling, Judge Doherty declared it will be "continued without date."
Plaintiffs believe Takeda failed to provide adequate warnings regarding the serious health risks associated with Actos. Many lawsuits accuse the company of withholding information about the Actos bladder cancer risk and failing to provide adequate warnings on risks associated with the drug.
FDA warns of Actos bladder cancer risk
The FDA notified healthcare professionals and patients on September 10, 2010 "that the Agency is reviewing data from an ongoing, ten-year epidemiological study designed to evaluate whether Actos (pioglitazone) is associated with an increased risk of bladder cancer. Findings from studies in animals and humans suggest this is a potential safety risk that needs further study. At this time, FDA has not concluded that Actos increases the risk of bladder cancer. Its review is ongoing, and the Agency will update the public when it has additional information."
On June 15, 2011 the organization issued a warning that the use of Actos for more than one year may be linked to an increased risk of bladder cancer.
On August 4, 2011, the FDA issued a statement "informing the public that the Agency has approved updated drug labels for the pioglitazone-containing medicines to include safety information that the use of pioglitazone for more than one year may be associated with an increased risk of bladder cancer."