Key Developments in Pradaxa Lawsuits as Bellwether Trials Draw Closer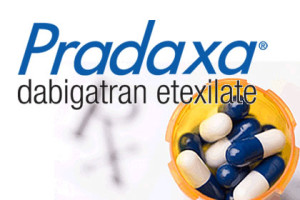 With the Pradaxa multidistrict litigation (MDL) reaching critical stages in the coming months, the pace of developments in the cases pending under the auspices of Judge David R. Herndon in the U.S. District Court for the Southern District of Illinois shows no signs of abating.
Sanctions have been handed down against drug maker Boehringer Ingelheim for discovery abuses, as unsealed court documents have emerged showing that Boehringer hid key Pradaxa analysis from the FDA and the start dates for four bellwether trials have been delayed for roughly one month.
Of great current interest to plaintiffs and others who are following this litigation closely, these events may also have lasting ramifications once Pradaxa injury lawsuits are resolved.
Boehringer Ingelheim hit with sanctions for discovery abuse
On March 13, Judge Herndon issued a case management order in the Pradaxa MDL in which new sanctions were imposed on defendant Boehringer Ingelheim. This latest order requires Boehringer to pay certain expenses incurred by attorneys for plaintiffs as they take depositions of individuals employed by the drug maker. Previously, Judge Herndon had ordered the European firm to send employees to the United States to sit for depositions, but was overturned on appeal. Given that plaintiffs' attorneys will have no choice but to go to Europe to conduct their depositions of company employees, Judge Herndon is now requiring Boehringer to pay for necessary office space in Amsterdam as well as for the costs of videographers, interpreters and court reporters retroactively from December 9 of last year through August of 2014.
Records unsealed showing failure to disclose important Pradaxa analysis
Recently unsealed court filings in the Pradaxa MDL have revealed that Boehringer Ingelheim, GmbH failed to disclose to the U.S. Food and Drug Administration an analysis of key data that suggested that the blood-thinning drug might have been the cause of more incidents of fatal bleeding than was reflected on a second assessment of evidence that was submitted in order to gain approval of the drug. According to the European Medicine's Agency, the EU's pharmaceutical regulatory body, Boehringer's selective, incomplete disclosure of information about Pradaxa bleeding risk concerns may have masked a serious warning sign that merited much greater attention.
It is believed that Boehringer's actions in concealing potentially alarming information about the safety of Pradaxa could have a far-reaching impact on the regulatory process for future drugs. Because approval processes such as those used by the FDA are based on the premise that drug manufacturers will be honest about the data they are presenting, serious lapses in that commitment are likely to undermine the entire system.
Pradaxa bellwether trial start dates delayed until September 2014
While initially slated for August of this year, bellwether trials for four Pradaxa injury lawsuits will not begin until September, according to a March 5 case management order issued by Judge Herndon. Jury selection in the case filed by plaintiff Suzanne Mackiewicz will now start on September 8, and opening statements will begin on the 15th of that month. The remaining three bellwether cases will follow, though in a different chronological order than first planned.
These bellwether trials will be closely watched by current and prospective Pradaxa plaintiffs and their lawyers as they are expected to be predictive of likely outcomes in cases similar to those being tried first. Jury responsiveness to trial testimony, expert opinions and legal arguments will be measured by these first four cases, perhaps facilitating large-scale settlement discussions and resolutions.