Boehringer Ingelheim – Drugmaker Defends Pradaxa Lawsuits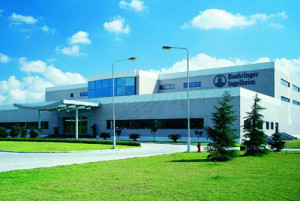 There are two sides to every big pharmaceutical company. On one hand, there is innovation and job creation that enhances countless lives. That is certainly true of Boehringer Ingelheim, a 128-year-old company that has put more than 46,000 people to work this year alone. Their drugs have both improved lives and saved lives. Just this year, the company partnered with Eli Lilly to launch a new educational game for people with diabetes to help them with the lifestyle challenges they face on a daily basis.
Yet, all too often, a company grows too big, too fast. In some cases, they overreach or market their products too liberally, without exercising due caution. Lack of oversight – whether intentional or unintentional – brings rather expensive consequences. In fact, many Americans first heard of the pharmaceutical giant when the Bedford, Ohio division voluntarily shut down a plant when a U.S. Food and Drug Administration (FDA) inspector found rusty tools, mold and a barrel of urine in the facility. They made headlines again in April 2012, when the first Pradaxa lawsuits were filed in Louisiana, Kentucky and Tennessee courts.
Background on Boehringer Ingelheim
Boehringer Ingelheim was founded by Albert Boehringer (1861-1939) in the town of Ingelheim am Rhein along the west banks of the Rhine River in Germany. Back in 1885, the company had just 28 employees researching and developing innovative drugs for cardiovascular, respiratory, metabolic and central nervous system diseases.
The company went global in the 1940s, following the death of Albert Boehringer, when his sons took over the enterprise.  Today, the Boehringer Ingelheim group is one of the world's 20 leading pharmaceutical companies. While the headquarters are still in Ingelheim, there are over 140 affiliate facilities, with main research and development centers in Biberach, Germany; Ridgefield, Connecticut; Vienna, Austria; Kobe, Japan; and Milan, Italy. In recent years, the company has won numerous accolades for being one of the "best employers to work for" in the German magazine Capital, the UK Sunday Times, and Science Magazine in the United States. 
Boehringer Ingelheim is noted for a few major achievements. In 1886, the factory produced tartaric acid for use in baking powder and carbonated beverages. In 1893, they were the first company to begin producing lactic acid on a large scale. Their work in animal medicine allowed them to take over the animal health division of Pfizer in 1955. Over the years, they've had Nobel Prize winner Heinrich Wieland work for them, but also notorious Nazi scientist Fritz Fischer. Their biopharmaceutical research in 1986 became an important facet of their business globally.
Drugs manufactured by Boehringer Ingelheim
Boehringer Ingelheim is most noted for the prescription drug arm of their business.
Some of the pharmaceutical company's notable medications include:
Aggrenox – stroke prevention
Combivent – COPD and asthma
Flomax – enlarged prostate
Micardis – hypertension
Mirapex – Parkinson's & Restless Leg Syndrome
Mobic – anti-inflammatory
Pradaxa – blood thinner
Spiriva  – COPD, bronchitis & emphysema
Trajenta – type II diabetes
Twynsta  – hypertension
Viramune – HIV
Boehringer Ingelheim and Pradaxa timeline
Pradaxa is an oral anticoagulant used to lower the risk of stroke in patients who suffer from non-valvular atrial fibrillation.
Noteworthy events regarding Boehringer Ingleheim's Pradaxa:
September 2008: The European Medicines Agency (EMA) approves the use of Pradaxa for the prevention of blood clots in patients who had total hip or knee replacement surgery.
October 2010: The FDA approves the use of Pradaxa for the prevention of blood clots and stroke in patients who have abnormal heart beats or atrial fibrillation. It's marketed as a suitable alternative to warfarin – which required more vigilant monitoring and had food/drug interaction problems in some patients.
February 2011: A chronic kidney patient reports severe gastrointestinal bleeding from Pradaxa, prompting the U.S. non-profit Institute for Safe Medication Practices group to issue a safety alert to physicians. The alert advised doctors to adjust Pradaxa levels in patients with a history of kidney disease or renal failure.
August 2011: The EMA approves Pradaxa for stroke prevention. At the same time, patients in Japan begin reporting instances of GI bleeding, causing health regulators to urge the company to inform doctors of the serious risks associated with Pradaxa use.
October 2011: The EMA updates Pradaxa safety regulations and requires doctors to assess renal health before prescribing the drug.
November 2011: By now, the death toll has mounted to a total of 256 patients in the European Union database. The EMA issues an acknowledgement of the adverse events and associates the rise in Pradaxa deaths with the increased use of the product.
December 2011: The FDA launches an independent investigation into the safety of Pradaxa.
January 2012: The ISMP reports that there have been more than 500 cases of Pradaxa bleeding, including some that were fatal. The FDA's Adverse Events Reporting System noted that Pradaxa had updated its warning label to reflect the risk of "serious bleeding events, including hemorrhage with fatal outcome." The Cleveland Clinic reported a 33% increased risk of heart attack or heart disease for patients taking Pradaxa versus warfarin. The FDA Pradaxa warning stated that the drug should not be used in patients with mechanical heart valves.
March 2012: The Journal of Neurosurgery publishes a report highlighting the Pradaxa bleeding risk, especially in the elderly. The Archives of Internal Medicine publishes a study demonstrating the superior effectiveness of warfarin in stroke prevention.
April 2012: The first Pradaxa lawsuit is filed on behalf of a Tennessee man who experienced cerebral hemorrhaging after treatment with the drug.
May 2012: Dr. Mark Wurster presents a comparison of treatment with Pradaxa versus warfarin at the Thrombosis & Hemostasis Summit of North America. He found that there was one adverse warfarin event, compared to 13 adverse Pradaxa events.
June 2012: The ISMP looked into the FDA MedWatch database and found that there were more Pradaxa fatalities than deaths from any other drug in 2011. According to their records, there were over 3,781 reports of adverse events – including 2,367 cases of hemorrhage, 644 strokes, 542 patient deaths, and 291 cases of acute renal failure.
July 2012: The Pradaxa safety label is updated in the UK to state that Pradaxa should not be given to patients with an increased risk of bleeding – ulcers, recent surgery, past hemorrhages, etc.
August 2012: The U.S. Judicial Panel on Multidistrict Litigation consolidates federal Pradaxa litigation in the Southern District of Illinois before Judge David R. Herndon.
September 2012: A study published in the Archives of Internal Medicine suggests that anticoagulants like Pradaxa are "associated with a dramatic increase in major bleeding events." Another study in the Journal of the American Medical Association reported that there were "significant safety questions" about Pradaxa.
October 2012: Boehringer Ingelheim discontinues a preliminary trial testing the effectiveness of Pradaxa versus warfarin due to "an imbalance in reports of strokes."
March 2013: The FDA releases a report saying that they still stand behind their endorsement of Pradaxa, stating that "Pradaxa provides an important health benefit when used as directed."
Pradaxa lawsuits & litigation against Boehringer Ingelheim
Back in 2005, a man from Ontario, Canada launched a class action lawsuit against Boehringer Ingelheim after he lost over $100,000 due to compulsive gambling – which he said was caused by his use of the drug Miraprex. A study published in the Archives of Neurology linked Miraprex to a host of dopamine agonist behaviors from compulsive gambling and compulsive eating, to sex obsessions and shopping addictions. In the U.S., a Minnesota resident won a suit of $8.2 million in his Miraprex gambling suit.
In October 2012, Boehringer Ingelheim agreed to pay the U.S. government $95 million for defrauding Medicare and Medicaid. Former sales executive and whistleblower Robert Heiden alleged that the company was aggressively marketing their drugs for off-label purposes. For instance, marketers were told to promote the use of Aggrenox as "one of the best drugs to reduce the risk of heart attacks," even though there was no evidence to support those claims. They were also told to market Atrovent and Combivent to treat asthma, colds and flu in children, even though they were never tested on kids. Micardis was promoted for prevention of "metabolic syndrome" conditions like heart disease, stroke and insulin resistance, even though the FDA only approved it for the treatment of hypertension. Furthermore, the plaintiff said there were doctor kickback programs in place that would have been hard for people outside the system to fully understand.
Yet, of all the former litigation against Boehringer Ingelheim, the Pradaxa lawsuits have captured the spotlight due to the tremendous number of claims being filed in courts across America, not to mention the severity of the allegations. Back in December 2012, Bloomberg reported that legal experts are predicting as many as 4,000 Pradaxa bleeding lawsuits against Boehringer Ingelheim will be filed in federal and state courts. Judge Herndon has set the first bellwether trials for September 2014.