Award in Boston Scientific Mesh Verdict Cut to $34.6 Million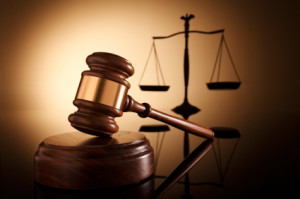 A woman who was originally awarded $73.4 million in a Boston Scientific mesh verdict will now receive an award of $34.6 million, due to a Texas law governing the amount companies can be forced to pay in punitive damages.
In September, a Dallas jury granted Martha Salazar $23 million in compensatory damages and $50 million in punitive damages, after determining the manufacturer sold her a defective Obtryx sling. The jury reached a decision the same day it began deliberations, determining that Boston Scientific failed to adequately warn patients and the medical community about the health risks associated with the device.
On October 2, Dallas County Judge Ken Molberg cut the punitive damages award to just $11.2 million, based on a Texas state law limiting damages intended to punish companies. Under the law, plaintiffs are entitled to no more than two times their economic losses, in addition to a maximum of $750,000 in non-economic losses.
A lawyer working for the plaintiff said they expected the judge to order a decrease in the transvaginal mesh lawsuit award, as it is extremely large for one case.
Boston Scientific mesh verdict
Following the verdict in September, Boston Scientific stated that the company planned to appeal. The bladder sling manufacturer has yet to comment on the decrease in Salazar's award.
This was the third case the company has gone to trial for due to problems with its transvaginal mesh products. However, Boston Scientific won the first two trials, which took place in Massachusetts ─ the site of the company headquarters.
In total, the company is faced with more than 23,000 claims in state and federal courts across the country, from women who allege the manufacturer knowingly sold a defective device. Plaintiffs share a number of common injuries, such as infection, pain and bleeding.
Nearly 13,000 Boston Scientific transvaginal mesh cases have been combined under multidistrict litigation in West Virginia federal court, according to a case list released on July 15. Another group of bellwether trials for the MDL are scheduled to begin this month, under the direction of U.S. District Judge Joseph L. Goodwin. Additionally, Judge Goodwin has ordered another round of cases to be prepared by early 2015 for a second group of bellwether trials.
Transvaginal mesh manufacturers under fire
Transvaginal mesh products, such as Boston Scientific's Obtryx sling, are designed to treat pelvic organ prolapse (POP) and stress urinary incontinence (SUI). Unfortunately, thousands of plaintiffs have suffered as a result of products that fail to deliver marketed results.
Boston Scientific is not the only company facing lawsuits from patients who have allegedly suffered serious side effects from mesh devices. In total, more than 50,000 women have filed lawsuits against a wide-variety of transvaginal mesh manufacturers, including Johnson & Johnson's Ethicon, Cook Medical, Bard Avaulta, Coloplast and American Medical Systems (AMS).
Plaintiffs claim to have suffered a number of serious complications when vaginal mesh implants erode in the body, requiring surgical removal of the device. Erosion can cause damage to internal organs and serious, debilitating pain.