Lipitor Diabetes Lawsuits Move Forward in Federal Court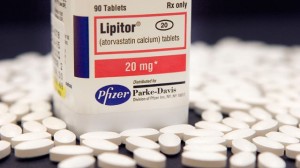 Coordination of Lipitor diabetes lawsuits continues to move forward in federal court in South Carolina. The judge overseeing the multidistrict litigation or MDL concerning Lipitor allegations has scheduled the initial trial to begin in October 2015. This early trial, also known as a bellwether trial, could provide valuable information about how juries will respond to testimony and evidence in subsequent Lipitor lawsuits.
At this time, more than 1,250 lawsuits have been coordinated into multidistrict litigation in U.S. District Court for the District of South Carolina. The MDL was established in February 2014 to streamline a growing number of lawsuits against Lipitor manufacturer Pfizer. Multidistrict litigation is used to make early trial proceedings more efficient for all parties involved, by reducing duplicate discovery and conflicting rulings from different courts.
Case management orders for Lipitor diabetes lawsuits
The Honorable Judge Richard M. Gergel has been assigned to oversee the Lipitor MDL in South Carolina. On September 22, Judge Gergel signed a case management order addressing a variety of discovery issues, including limitations on parties meeting with treating physicians of the plaintiffs. In the order, defendants are prohibited from meeting with treating physicians on an "ex parte" basis. Plaintiffs can meet with physicians, but must disclose any documents or records discussed with these parties.
In the minutes of a status conference that same week, Judge Gergel indicated the date of the first bellwether trial would be October 2015. Previously, he stated that identified bellwether cases will need to be trial-ready by July 2015.
Currently, 12 initial discovery cases are going through the case-specific discovery process. From those 12, six will be chosen in December to serve as bellwether trials. Three of those cases are to be chosen by plaintiffs and three will be selected by defendants. Judge Gergel will then randomly choose one of the six to be the first bellwether trial slated to begin next October.
About Lipitor
Lipitor is a cholesterol-lowering drug manufactured by Pfizer and introduced to the U.S. market in 2007. While the drug has been a success for the pharmaceutical giant, studies indicating a link between Lipitor use and an increased risk of type 2 diabetes have become a concern. The risk appears to be higher for women taking Lipitor, although some male users have also been diagnosed with diabetes.
In January 2014, the FDA issued updated advice about use of statins like Lipitor, warning some of the drugs could lead to an increased risk of type 2 diabetes. Clinical studies, including one published in the British Medical Journal (BMJ) in 2013, showed evidence of this link, particularly with the statins Zocor, Crestor and Lipitor. Another study conducted in 2012 found the risk of diabetes also existed in postmenopausal women taking statins.
Hundreds of Lipitor claims pending
Today, hundreds of injured patients have filed lawsuits against Pfizer, claiming the company failed to warn the medical community and general public about diabetes risk from Lipitor. As many of those have been coordinated into the South Carolina MDL, interested parties are watching carefully to see how the initial bellwether trial proceeds. While there is no guarantee subsequent trials will follow the same pattern, the first bellwether can influence possible settlement negotiations in the future.