Philadelphia Woman Wins $2 Million Actos Lawsuit Award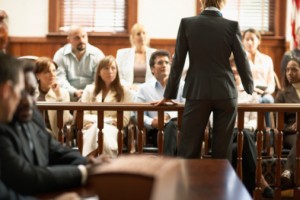 A 79-year-old retired accountant has won her legal battle with drug maker Takeda, securing a $2 million Actos lawsuit award. The product liability case was tried in Philadelphia state court, where after a short five hour deliberation, the panel found that Takeda failed to adequately warn about bladder cancer risks.
Though the panel did not find that Takeda Pharmaceuticals had demonstrated conscious disregard for consumers and thus did not award punitive damages, the jury did side with the plaintiff's allegations of failure to warn. Wisniewski v. Takeda Pharmaceuticals America Inc. et al. is just the latest in a string of Actos lawsuits pending against the company in state and federal courts.
Case follows a $9 billion Actos lawsuit award for plaintiff
The lawsuit of Frances Wisniewski is the seventh Actos case to go to trial. Hers follows on the heels of another massive Actos verdict handed down in Louisiana federal court earlier this year. The multidistrict litigation bellwether case resulted in a record-breaking $9 billion court award against Takeda and Eli Lilly & Co. for allegedly concealing the diabetes drug's latent risks. Takeda has petitioned the MDL judge, honorable Rebecca Doherty, for a new trial.
The pharmaceutical giant also opposes the verdict rendered in this case, and intends to challenge the outcome according to a statement released to Bloomberg by Takeda's general counsel and vice president.
In a post-trial interview, Wisniewski's lawyer said the Philadelphia jury found that Takeda had "clearly failed to warn, and it clearly caused her damage." Citing his client's life of bladder cancer, he feels the verdict is fair.  Allegations leveled by Wisniewski mirror those of thousands of other Actos users who are now dealing with a bladder cancer diagnosis.
Court filings submitted by plaintiffs across the country purportedly show that Takeda either ignored or downplayed evidence about the medication's link with bladder cancer before it hit the market, and deceived the FDA and health regulators about potential side effects. Since being launched in 1999, Actos has garnered more than $16 billion in sales for Takeda, making the drug one of its all-time best sellers.
FDA warning too late for Wisniewski
Wisniewski, who resides in Norristown, Pa., was prescribed Actos to help stabilize her blood sugar levels in 2004. She was diagnosed with cancer in August 2011 and went through two surgeries. Unfortunately, the FDA's Actos bladder cancer warning was issued in 2011, the same year most of the medical community and public learned about the drug's risks.
She filed suit in Philadelphia County Common Pleas Court in 2012, on the basis that Takeda knew about cancer risks but did not alert prescribing doctors or patients.
Actos bladder cancer litigation
Actos litigation in state and federal courts has resulted in both plaintiff and defense verdicts. Four plaintiffs have been granted judgments ranging from $1.7 million to $9 billion, but two of these were later vacated. Three other Actos trials have ended in defense judgments.
Subsequent Actos MDL bellwether trials have been put on hold pending Takeda's appeal of the $9 billion verdict. Meanwhile, other Actos bladder cancer claims will be tried in state courts this fall, with at least three lawsuits going before a jury in October, November and December.