New Drug May Allow Patients to Avoid Statin Side Effects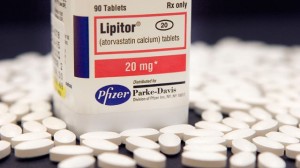 A recent study has revealed that a new type of cholesterol-lowering drug can protect patients from heart attacks and strokes, without the risks associated with statins. One of the most popular statins, Lipitor, has been prescribed to more than 29 million people. Patients have cited a number of dangerous Lipitor side effects, including that the drug caused them to develop type II diabetes.
Results of the six-year study were revealed at the American Heart Association's annual meeting. A total of 18,000 people who suffered heart attacks or chest pain severe enough to go to the hospital participated in the study. Patients were randomly assigned to take a statin or a combination of a statin and the alternative medication to reduce LDL levels.
Patients in each group ultimately reached low LDL levels ─ averaging 69 for those taking the statin and 54 for those taking a combination of the statin and the other drug, ezetimibe or Zetia, sold as the combination pill, Vytorin.
Ezetimibe effectively lowers cardiac events
Ezetimibe lowers LDL by preventing the absorption of cholesterol in the stomach, while statins lower LDL by preventing it from being created.
Study participants realized promising results with the drugs, resulting in few cardiac incidents. However, those assigned to take Vytorin realized 6.4 percent fewer cardiac events than those taking statins ─ a total of 2,742 events vs. 2,572 incidents.
Dr. Christopher Cannon, a principal investigator and cardiologist at Brigham and Women's Hospital, noted that two out of every 100 people who would have experienced a cardiac incident while taking the statin avoided it by taking the combination drug.
Dr. Robert Califf, a Duke cardiologist and the study chairman, said patients experienced no side effects from the ezetimibe.
Merck, the maker of Vytorin, sponsored the study by allowing researchers the authority to publish anything they wanted.
Another research team supports results
Two other groups of researchers happened to be running simultaneous studies supporting the Vytorin results. Dr. Brian A. Ference, of the Wayne State University School of Medicine, discovered that gene mutations mirroring the effects of ezetimibe and those mirroring the effect of statins had the same ability to lower cholesterol levels.
The other study, led by Dr. Sekar Kathiresan at the Cardiovascular Research Center and Center for Human Genetic Research, examined mutations that immobilized one copy of the gene responsible for cholesterol absorption, generating the same result as ezetimibe. Results revealed a 50 percent reduction in cholesterol absorption, the same realized by ezetimibe, and an LDL reduction of 12 milligrams per deciliter of blood, which was also identical to ezetimibe. The mutation gave patients the equivalent of lifelong exposure to ezetimibe, resulting in a heart attack rate decreased by 50 percent.
These studies effectively offer another option for patients who cannot tolerate statins, producing the same level of results.
Lipitor diabetes lawsuits
Lipitor lawsuits have been consolidated in federal multidistrict litigation, which is currently underway in South Carolina federal court. Currently, the product liability lawsuits of over 1,250 women have been combined, under the direction of U.S. District Judge Richard Gergel. The plaintiffs claim that they were not adequately warned about the link between Lipitor and diabetes.
Lipitor lawyers continue to review cases of women who developed type 2 diabetes during or after use of the popular statin. Preparations are underway for the first bellwether trial, which is scheduled to begin in October 2015.