Risperdal Gynecomastia Lawsuit Alleges Male Breast Growth after Use of Drug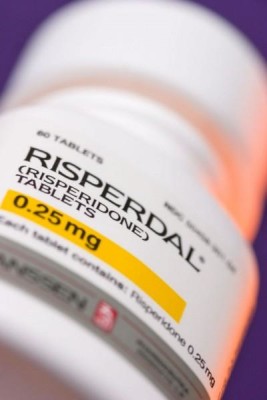 A mother has filed a Risperdal gynecomastia lawsuit on behalf of her minor son, claiming use of the drug during his childhood resulted in abnormal breast growth. This complaint joins hundreds of others filed in state and federal courts involving serious and sometime permanent side effects associated with the antipsychotic.
Lawsuit filed in Louisiana court
Miriam Riley filed her lawsuit in U.S. District Court for the Middle District of Louisiana on November 25. Riley and her son, referred to as R.R. in the complaint due to the nature of the lawsuit, both reside in Baton Rouge, Louisiana, where the court is located. The filing in federal court was due in part to the amount of damages sought, which exceeds $75,000.
According to Riley, her 13-year-old son had been prescribed the antipsychotic drugs Risperdal and Invega by various healthcare providers. Both of these drugs are commonly prescribed to adults for the treatment of schizophrenia. However physicians also may prescribe the drug off-label to children with a variety of conditions, including autism and behavior disorders.
Unfortunately, use of these drugs by children has raised serious concerns about some of the side effects. One of the most physically and emotionally damaging is the abnormal growth of breast tissue in boys, a condition known as gynecomastia. The Mayo Clinic states that although gynecomastia is not usually a serious medical problem, it can be a difficult condition for men and boys to cope with. Some also experience breast tenderness and nipple discharge, which can make the condition physically painful as well.
Risperdal and gynecomastia
Gynecomastia caused by other factors, such as hormone fluctuations, may subside on its own. However, boys that have developed enlarged breasts after taking antipsychotic drugs often have to undergo surgery to reduce the size of the breasts. The problem is not rare; currently there are more than 1,000 similar cases against Risperdal manufacturers Janssen Pharmaceuticals and Johnson & Johnson in Philadelphia state court, as well as other lawsuits filed in other state and federal courts nationwide.
Studies have also shown a link between Risperdal and gynecomastia in both boys and men. Some Risperdal users have experienced significant breast growth that has been emotionally devastating and embarrassing. Despite clinical studies and anecdotal evidence, Riley and other plaintiffs are claiming Janssen Pharmaceuticals and Johnson & Johnson have failed in the past and continue to fail to provide proper warning about the risks associated with their product.
Lawsuit number continues to grow
As the antipsychotic continues to be prescribed for various mental and behavior disorders, the number of lawsuits filed against the manufacturers continues to grow. Although Johnson & Johnson settled their first Risperdal lawsuit, filed by a 21-year-old man, in 2012, many more lawsuits continue to await trial. Hundreds have been coordinated into the mass tort in Philadelphia and there has also been talk of coordinating federal cases into multidistrict litigation to streamline the early trial process.
In this recent Risperdal gynecomastia lawsuit, Riley is seeking damages against the companies for past and future medical expenses, pain and suffering, mental anguish, lost wages, lost earning capacity, loss of enjoyment of life and loss of consortium. Counts against the defendants include negligence, breach of warranty, strict liability and violation of federal laws.