Vaginal Mesh Lawsuits on Hold as Third Bellwether Trial Delayed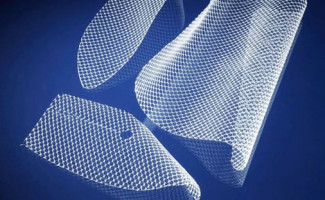 Vaginal mesh lawsuits involving slings manufactured by Ethicon are on hold, after the judge overseeing coordinated lawsuits delayed the next pending bellwether trial. U.S. District Judge Joseph Goodwin is currently overseeing more than 65,000 lawsuits filed by women who claim the vaginal slings have led to serious complications and sometimes permanent injuries.
Delayed trial third on schedule
The delayed trial was to be the third involving Ethicon vaginal mesh devices. The complaint, filed by Diane Bellew was scheduled to begin on December 4. However, Judge Goodwin filed a pretrial order on December 2, changing the start date for this trial to March 2, 2015. No reason was given for the delay in the order, but Judge Goodwin issued a second order on the same day requesting a joint status conference for all multidistrict litigation involving vaginal mesh devices on January 29, 2015.
Multidistrict litigation has been established for lawsuits involving multiple manufacturers of vaginal mesh devices. Judge Goodwin is overseeing seven of those MDLs involving Ethicon, Boston Scientific, American Medical Systems, Coloplast, Bard Avaulta, Cook Medical and Neomedic. Multidistrict litigation is used to streamline multiple lawsuits with common statements of fact, in order to expedite early trial proceedings, avoid duplicate testimomy and prevent conflicting rulings in different courts.
Hundreds of Ethicon lawsuits pending
There are now around 21,700 Ethicon lawsuits pending in the U.S. District Court for the Southern District of West Virginia, where Judge Goodwin currently presides. Plaintiffs in these cases allege use of the vaginal mesh led to serious complications like mesh erosion and extrusion, chronic infections and persistent pain. In some cases, the plaintiffs had to undergo surgery to remove the defective mesh. Some plaintiffs have never seen full resolution for their injuries and continue to suffer pain and other complications to this day.
Early trials, known as bellwether trials, are selected in an MDL to provide insight into how juries might respond to evidence and testimony. The first two bellwether trials involving Ethicon mesh have already completed. The first trial, which took place earlier this year, ended in favor of the defendant, as the jury determined the plaintiff failed to present sufficient evidence to prove the defectiveness of the device. The second trial, held in September 2014, ended in a jury decision in favor of the plaintiff and an vaginal mesh verdict of $3.27 million.
Delay may affect expedition of process
The recent decision by Judge Goodwin to delay the third trial appears to conflict with his earlier order issued in August 2014 that resolved to speed up the litigation process. This decision was made in light of lack of progress in any type of settlement agreement. At this time, the only settlement reached involved AMS mesh devices. That settlement involved approximately $1.6 billion to be paid out by Endo International, the manufacturer of AMS devices.
At this time, plaintiffs that have filed vaginal mesh lawsuits against Ethicon and other mesh manufacturers will have to wait to see what the New Year holds. Judge Goodwin has asked leadership counsel involved in the Ethicon MDL to submit a proposed joint agenda for the status conference to precede the start of the next bellwether trial.