Mirena IUD Lawsuit Filed Over Multiple Complications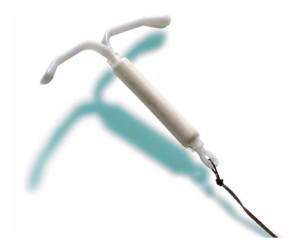 A Mirena IUD lawsuit was filed in California on May 14, citing multiple medical complications experienced by the plaintiff as a result of her use of the popular birth control method. The case adds to the thousands of lawsuits filed to date which allege that the defendant did not adequately disclose the risks associated with the Mirena birth control system, including migration and puncture of internal organs.
Sandra O. Rangel vs. Bayer Healthcare Pharmaceuticals, Inc., et al was submitted in the US District Court, Northern District of California on behalf of the plaintiff, currently 26 years old and a resident of Oakland, CA. Rangel had the Mirena IUD (otherwise known as an IUS or "intrauterine system") inserted on May 11, 2012 at Native American Health Center in Oakland, CA. After a May 20, 2013 attempt to remove the device through hysteroscopy failed, she had the Mirena IUD surgically removed on June 18, 2013.
The complaint describes her complications related to the device as "including, but not limited to the following: pelvic pain, chills, fever, generalized pain and related sequelae requiring hospitalization, surgical intervention, extensive medical therapy, continuing treatment, and medical monitoring." They also state that they suffered "pain and suffering, permanent bodily impairment, mental anguish and diminished enjoyment of life."
Plaintiff suspected the device caused her complications
The complaint emphasizes that the plaintiff filed the lawsuit within two years of suspecting that the Mirena IUD was responsible for her medical complications as required by law. It implicates defendant Bayer Pharmaceuticals' misrepresentation of the product as one reason was she was not initially aware of a connection between the IUD and her ailments.
For instance, the warning label makes no mention of the possibility of spontaneous migration and subsequent perforation. It does discuss the possibility that the device "may occur if the uterus is perforated during insertion," but states that this is uncommon. The complaint disputes this last assertion, noting the number of women who have reported adverse event reports to the FDA or who have filed lawsuits charging injuries related to device migration.
As noted in the complaint, Bayer was contacted by the Department of Health and Human Services in December of 2009 about their "Mirena Simple Style Statements Program" which made unsubstantiated claims about the product's positive effects on women's love life and appearance, while omitting the risk of miscarriage if pregnancy occurred and of increased rate of infections.
The lawsuit alleges that the plaintiff was actually "prevented from discovering this information sooner because Defendants herein misrepresented and continue to misrepresent … [their product] …and have fraudulently concealed facts and information that could have led Plaintiff to an earlier discovery of potential causes of action."
Mirena IUD lawsuit cites multiple causes of action
The lawsuit cites multiple cause of action, including manufacturing defect; design defect; negligence; failure to warn; strict liability; breach of implied warranty; breach of express warranty; negligent misrepresentation; fraudulent misrepresentation; and fraud by concealment. It joins thousands of lawsuits filed over alleged injuries associated with the Mirena birth control system.
Currently, many of these lawsuits have been consolidated as part of two major litigation processes: a Mirena multidistrict litigation in New York State and a multicounty litigation (MCL) taking place in New Jersey. In total, the consolidated lawsuits number of 3000.