Covidien Transvaginal Mesh Settlement in Works, Sources Say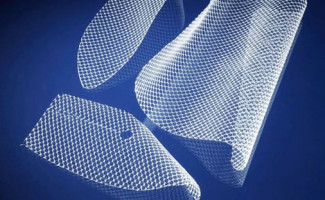 Plaintiffs that have filed lawsuits alleging serious injuries from vaginal mesh products may benefit from an upcoming Covidien transvaginal mesh settlement. Covidien has agreed to settle at least a portion of the more than 11,000 cases currently pending that involved this manufacturer of mesh devices. However, specific information about the amount of the vaginal mesh settlement or the number of cases that will be resolved was not revealed, due to confidentiality agreements.
Covidien has not been a well-recognized name in the growing litigation against manufacturers of vaginal mesh products. However, two of the company's subsidiaries have supplied vaginal mesh to another company for distribution. Although Covidien did not disclose the name of that company on the settlement filing, C.R. Bard has disclosed in previous court documents that it received vaginal mesh products from Covidien.
Covidien transvaginal mesh settlement
Covidien said in the filing it would be indemnifying the company to which it provided vaginal mesh products. Covidien also stated the other company was responsible for indemnifying Covidien for claims over promotion and advertising. C.R. Bard has also claimed that Covidien was responsible for indemnifying C.R. Bard in approximately half of all the transvaginal mesh lawsuits filed against it, which totaled around 14,000.
There are currently more than 11,600 cases filed against C.R. Bard in multidistrict litigation in U.S. District Court for the Southern District of West Virginia. The Honorable Judge Joseph Goodwin is overseeing those cases, along with coordination of allegations involving other transvaginal mesh devices. Last year, American Medical Systems (AMS) was the first defendant from those coordinated proceedings to reach a settlement agreement with plaintiffs, setting aside $1.6 billion to resolve around 40,000 lawsuits.
Problems with transvaginal mesh
Vaginal mesh products were marketed as an alternative over traditional surgical procedures in treating pelvic organ prolapse and stress urinary incontinence. However, reports of serious side effects with these products have raised concerns from the medical community and the FDA. In July 2011, the FDA issued an updated safety communication alerting medical providers and the general public that complications linked to transvaginal mesh were not rare, as first thought. The agency also stated there did not appear to be significant benefits to choosing transvaginal mesh over other surgical techniques for treating these conditions.
Women that have been injured by these devices have filed lawsuits across the country, alleging use of the mesh led to recurrent infections, bleeding, abdominal pain, and extrusion of the mesh. Some women have undergone additional procedures in an effort to remove the mesh. However, complete removal is not always successful after complications, leaving some women to suffer with their injuries indefinitely.
In addition to C.R. Bard and AMS, other companies facing multiple lawsuits involving their transvaginal mesh products include Johnson & Johnson's Ethicon division, Coloplast, Boston Scientific, Cook Medical, Caldera Medical and Mentor Corp.
Judge Goodwin is overseeing multidistrict litigation for the following defendants; C.R. Bard, AMS, Ethicon, Coloplast, Cook Medical and Boston Scientific. Multidistrict litigation is generally assigned when there are a number of similar cases filed against the same defendants, for the purpose of streamlining early trial proceedings and making the legal process more convenient for all parties.