Xarelto Bleeding Injury Lawsuit Filed in Louisiana Court for Early Trial Proceedings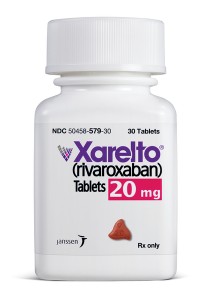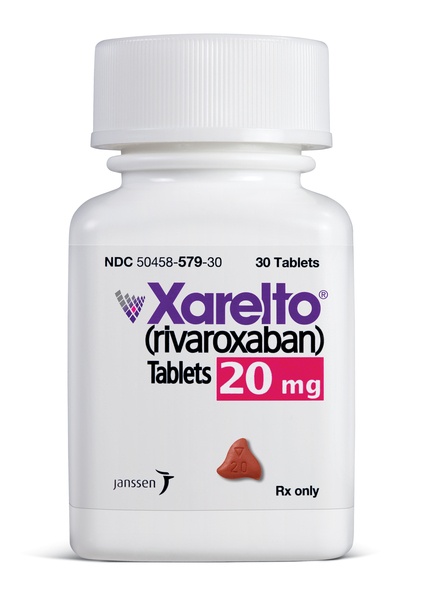 A plaintiff that filed a Xarelto bleeding injury lawsuit in Louisiana alleges a serious bleeding incident while taking the anticoagulant left her with long-lasting injuries. The plaintiff's case has been added to growing multidistrict litigation in the state, where other complaints alleging severe side effects from Xarelto are currently pending.
Plaintiff suffers lifelong injuries
The plaintiff, Tahkiya Daniels, filed her complaint in U.S. District Court for the Eastern District of Louisiana on May 28, 2015, with the intention of transferring her case to federal court in North Carolina once pre-trial proceedings are over.
In her complaint, Daniels reports she experienced hemorrhaging and other severe personal injuries that have impacted her quality of life and shortened her life expectancy. She is seeking damages in excess of $75,000 against the manufacturers of Xarelto, Janssen, Johnson & Johnson and Bayer Healthcare.
Daniels began taking Xarelto in May 2013, and continued taking the drug according to her physician's instructions until January 2015. On January 14, 2015, Daniels experienced hemorrhages as a result of her Xarelto use. In addition, Daniels claims she suffered "physical pain and mental anguish, diminished enjoyment of life and shortened life expectancy."
Daniels also claims she has had economic losses from mounting medical bills and loss of earnings due to her injuries associated with Xarelto.
About Xarelto
Xarelto belongs to a new category of anticoagulant drugs, which includes Pradaxa and Eliquis. The drugs are designed for patients that have been diagnosed with atrial fibrillation. They are also prescribed to patients after joint replacement surgery to minimize the risk of blood clot formation.
These drugs have been touted as a convenient alternative to the older anticoagulant drug warfarin, which requires ongoing monitoring and dietary changes.
Unfortunately, their convenience has been overshadowed by concerns over their risks for some patients and doctors. Unlike warfarin, there is no way to reverse bleeding events that might occur while a patient is taking Xarelto or another drug in this category. This can result in a life-threatening hemorrhage from even a relatively minor injury.
Patients suffering complications from Xarelto have experienced gastrointestinal bleeding and other bleeding that is nearly impossible control while on this medication.
FDA updates product packaging
In January 2014, the FDA issued an update to the product packaging of Xarelto, warning users there is no reversal agent for the drug. The agency cautions that any signs or symptoms of blood loss should be reported to a healthcare provider right away. Despite that warning, the manufacturers of the drug have made no effort to provide adequate warnings about the risks associated with Xarelto to consumers or the medical community, according to Daniel's complaint.
The Xarelto bleeding injury lawsuit filed by Daniels joins more than 430 others currently pending in multidistrict litigation (MDL) in Louisiana.  The Xarelto MDL was established in December 2014 to accommodate a growing number of plaintiffs alleging serious bleeding events while taking Xarelto. The MDL serves to streamline early trial proceedings for a growing number of plaintiffs, creating a more convenient process for everyone involved in the litigation.
The federal judge overseeing the MDL, Judge Eldon Fallon, is expected to move forward by the end of June with guidelines on selecting early trials to serve as a sampling of the coordinated litigation. Known as bellwether trials, these early cases offer insight into how juries might respond to evidence and testimony. They can also serve as a catalyst for settlement discussions between defendants and Xarelto lawyers representing injured plaintiffs.