Arizona Plaintiffs File Joint Actos Lawsuit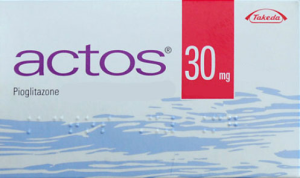 A number of plaintiffs from Tucson, AZ have filed a joint Actos lawsuit against Takeda Pharmaceuticals. Their lawsuit will join thousands currently pending under multidistrict litigation in the U.S. District Court for the Western District of Louisiana.
Garry and Ruth Buchman are among the group of plaintiffs. Garry began taking Actos in 2005 and continued to take the drug until 2013. He was diagnosed with bladder cancer in June 2013.
Robert Carver and his wife, Joyce, have filed a lawsuit against the company. He began taking the Type II diabetes medication in 1999 and continued taking it until 2002. Robert was diagnosed with bladder cancer in 2002 and suffered bladder cancer recurrences in 2003, 2009 and 2012.
Lester Galbraith and his wife, Pamela Youngberg are also taking legal action against Takeda. Galbraith started taking Actos in 2006 and continued taking the drug until 2007. He was diagnosed with bladder cancer in 2014.
John Stockton is another named plaintiff. He began taking the drug in 2002 and discontinued use in 2012. Stockton was subsequently diagnosed with bladder cancer in 2014.
Marjorie and Charles Whitney are the final plaintiffs named. Marjorie took Actos from 2000 to 2012. She was diagnosed with bladder cancer in 2002 and suffered recurrences in 2002 and 2005.
Actions has generated more than $16 billion in sales since it received FDA approval back in 1999. Sales reached an all-time high in the year ended March 2011, as the drug earned Takeda a total of $4.5 billion — totaling 27 percent of the company's total revenue for the year.
Actos lawsuit alleges negligence
The plaintiffs are suing Takeda on seven counts, including:
Strict Liability — Defective Design
Breach of Implied Warranty of Fitness for a Particular Purpose
Negligence
Loss of Consortium
Strict Products Liability — Failure to Warn
Breach of Express Warranty
Breach of Implied Warranty of Merchantability
Takeda offers $2.2 billion in settlements
In March 2015, Takeda reportedly offered to pay more than $2.2 billion to settle more than 8,000 Actos lawsuits — making it one of the largest U.S. settlements of patient lawsuits regarding drugs or devices in history. The deal would provide approximately $275,000 to resolve each case.
In 2014, Takeda and Eli Lilly & Co. were ordered to pay a combined $9 billion in damages to a shopkeeper who alleged Actos was to blame for causing his bladder cancer. The award was the seventh-largest in U.S. history, but was later reduced to $36.8 million — a more than 99% decrease.
A final settlement has reportedly not been met yet.
Actos multidistrict litigation
Actos MDL 2299 was established on December 29, 2011 in the Western District of Louisiana. The Honorable Rebecca F. Doherty is overseeing the litigation. More than 3,500 lawsuits have been added to the MDL since its inception. Plaintiffs share similar allegations, claiming that the use of Actos puts patients at an increased risk of developing bladder cancer. Additionally, plaintiffs accuse the defendants of knowing about the risk, but opting to conceal their knowledge of it and failing to provide adequate warnings to patients and healthcare providers. The defendants deny all allegations.