C.R. Bard Agrees to 3,000 Transvaginal Mesh Settlements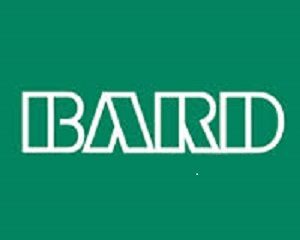 At a time when women were expecting to experience much-needed relief of urinary incontinence and pelvic floor prolapse, failures and defects in transvaginal mesh devices have caused unexpected and unrelenting pain and discomfort – the opposite of the original objective. While there are many transvaginal mesh lawsuits pending in U.S. district courts, cases involving the C.R. Bard product – known as the Avaulta Mesh – are beginning to settle at a rate of nearly $67,000 per case.
According to reports, C.R. Bard, Inc. has agreed to settle close to 3,000 pending vaginal mesh cases initiated by women claiming the device caused perforation of the pelvic floor and damage to surrounding tissue. Notwithstanding a $2 million verdict awarded to a West Virginia woman in 2014, many plaintiffs are expected to take the settlement as opposed to continuing the case to trial. Accordingly, Judge Joseph Goodwin – who has been tasked with overseeing the process litigation – has encouraged Bard to begin reaching settlements with victims, as jury verdicts tend to be in the seven-, eight-, and nine-figures.
Details of $200 million vaginal mesh settlement
The crux of the plaintiffs' complaints is that the Bard transvaginal mesh product tends to shrink once it is implanted, creating a scenario in which the mesh becomes ill-fitting and known to aggravate surrounding tissue.
In its July 2014 Q2 filing with the Securities and Exchange Commission, C.R. Bard listed a $660 million set-aside for litigation related to "Women's Health Products." Approximately 2,800 transvaginal mesh settlements have been entered on the books to date, however that number represents just one-third of those awaiting a final resolution.
C.R. Bard has maintained its position that the transvaginal mesh product is safe and effective, however it continues to work toward concluding the ongoing litigation by steadily offering settlements to those awaiting compensation. According to a University of Richmond law professor, "[t]he Bard folks finally decided to listen to Judge Goodwin and settle before they get hit with a bunch of multimillion-dollar verdicts that could bankrupt the company…."
Science behind transvaginal mesh failures
Other medical device companies have experienced patient outcry over painful revision surgeries and permanent damage linked to mesh implants and bladder slings. Transvaginal mesh products are "sewn" into the vagina and are designed to fortify the surrounding muscles – which can weaken due to vaginal childbirth. However, the materials used to create the mesh are allegedly considered not safe for long-term insertion in the human body, but tend to shrink over time. As well, due to the intricacies of the product and its implantation technique, many women had to undergo multiple surgeries to remove the product.
Status of transvaginal mesh litigation
Most recently, Judge Goodwin entered an order on August 5, 2015 involving several cross-claims against Tissue Science Laboratories and Sofradim Productions – both of which are involved in the transvaginal mesh multi-district litigation. According to court documents, both companies were involved in the manufacture, design, and production of several varieties of medical devices – not necessarily limited to those devices sold by C.R. Bard. However, following undisclosed discussions between the parties, all have agreed to dismiss any cross-claims against these two defendants, and Judge Goodwin entered an order accordingly in the most recent docket entry.