Painful, Permanent Injuries Alleged in Transvaginal Tape Injury Lawsuit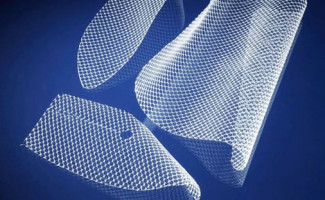 A plaintiff has filed a transvaginal tape injury lawsuit in U.S. District Court in New Jersey, alleging a vaginal sling she received surgically in 2004 has led to permanent and painful injuries.
The plaintiff claims the manufacturer of the sling, Johnson & Johnson's Ethicon, failed to provide proper warning of the risks associated with their product, even though the defendants knew of previous patients that had been harmed by the devices.
Plaintiff treated for stress urinary incontinence
The lawsuit was filed by the plaintiff, Margaret MacMahen, on August 5, 2015. According to her complaint, MacMahen was implanted with Ethicon's Transvaginal Tape System on December 29, 2004. The tape was used to treat MacMahen's stress urinary incontinence, a common condition characterized by unintentional urine loss. The vaginal tape was marketed by Ethicon as an effective treatment for this condition.
As a result of the implantation of the tape, MacMahen claims she has experienced "significant mental and physical pain and suffering." The plaintiff's injuries are permanent and it is likely she will require revision surgeries in the future. In addition, ongoing medical bills have caused her to suffer financial loss.
According to the plaintiff, the Transvaginal Tape System was cleared for use in the U.S. under the FDA's Section 510(k). This amendment allows for approval of devices that can be proven similar to other devices already approved, without the need for a formal evaluation process. Defendants continue to market their product to U.S. consumers, MacMahen asserts, with full knowledge that the products have not been sufficiently tested for safety or efficacy.
In addition, MacMahen alleges that the defendants had received reports about injuries and severe complications from the transvaginal tape system, even while continuing to market their product to physicians and the general public.
Those reports included a significant number of women that had suffered complications from the tape, such as mesh erosion, extrusion, perforation of organs and infection. Still, the manufacturers failed to provide any type of warning about these risks, leaving thousands of women vulnerable to additional injury.
Claims of dangerous device not isolated
Unfortunately, MacMahen's lawsuit against Johnson & Johnson and Ethicon is not an isolated event. Currently, more than 28,000 cases are pending against Ethicon in U.S. District Court for the Southern District of West Virginia. All of those cases allege Ethicon's pelvic repair systems have led to serious, ongoing injuries and the need for subsequent surgeries in an effort to address the painful complications suffered by these women. Some have experienced a profound loss of quality of life due to ongoing pain, disability and mental anguish.
Ethicon's vaginal mesh products are not the only devices to be facing scrutiny. In fact, coordinated litigation is underway involving a number of these manufacturers, including Boston Scientific, American Medical Systems and C.R. Bard. Nearly all of the coordinated proceedings have been assigned to the Southern District of West Virginia, where they are currently overseen by Judge Joseph R. Goodwin.
In 2011, the FDA issued a safety communication stating the complications linked to vaginal mesh devices were not rare. In 2014, the agency issued a press release, alerting the public that two proposed orders were in the works to address the health risks associated with vaginal mesh. In the meantime, women who have been injured continue to file lawsuits against the manufacturers of these devices, claiming the companies have failed to educate women on potential complications of these products.