Mirena Complications Required Lengthy Hospitalization, Claims Plaintiff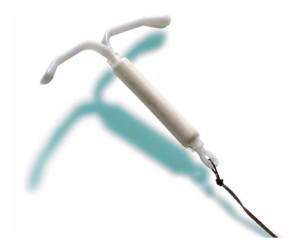 The Mirena IUD is the subject of a new product liability complaint alleging the birth control device is defective and unreasonably dangerous. According to allegations leveled in the lawsuit, plaintiff Zabrinah Brown suffered severe physical, emotional and financial damages as a direct result of using the popular IUD.
Brown brought her suit in the United States District Court for the Northern District of California, where she is demanding compensatory and punitive damages against defendant Bayer Healthcare Pharmaceuticals.
Mirena lawsuit joins federal MDL
The case joins hundreds of others that contain similar accusations regarding Mirena IUD complications that have been coordinated as multidistrict litigation (MDL) in the Southern District of New York, before Judge Cathy Seibel.
By consolidated pretrial proceedings among hundreds of lawsuits involving similar injuries caused by a single product, an MDL helps to streamline discovery and ensure consistency in pretrial rulings.
Bayer is being sued on the following counts:
Manufacturing Defect
Design Defect
Negligence
Failure To Warn
Strict Liability
Breach of Express Warranty
Breach of Implied Warranty
Negligent Misrepresentation
Fraudulent Misrepresentation
Fraud by Concealment
Bayer accused of downplaying risks
The defendant stands accused of downplaying the risks of their intrauterine device, which according to dozens of plaintiffs may migrate after insertion causing a slew of long-term health complications.
Zabrinah Brown contends that after less than a year of having the Mirena in place, the IUD migrated and perforated her uterus. She also claims that the device became embedded within her uterine tissues, requiring surgical removal. The complaint states that Brown was admitted to the hospital for this surgery and remained for one month, as doctors had to treat sepsis – a life-threatening reaction to infection. Sepsis typically requires antibiotics and IV fluids and may entail admission to the intensive care unit.
The claimant argues that she had to endure surgical removal of the Mirena and several medical procedures to help save her life.
The allegations raised in her Mirena lawsuit mirror those of many other cases currently coordinated under MDL proceedings. Other women whose cases have been joined to the Mirena MDL claim injuries and financial losses arising from adverse side effects of the IUD, including perforation of the uterine wall, chronic infections, ectopic pregnancy, internal scarring and adhesions, and infertility.
In addition to actual and general damages to cover lost earnings, medical bills and pain and suffering, Brown is also seeking punitive damages against Bayer for placing Mirena on the market with a "wanton reckless disregard for public safety."
Inadequate labeling regarding Mirena IUD migration
Today, an estimated two million women in the United States use the Mirena IUD as their primary form of birth control. The label does state that migration of the device can occur, but only if the uterus is punctured at the time of IUD insertion. Bayer does not include language of spontaneous migration risks after insertion, which is a common complaint among plaintiffs. The defendant is faced with mounting litigation regarding their alleged misleading promotions and claims regarding the safety of the IUD.
To date, more than 3,000 lawsuits regarding Mirena injuries and complications have been filed against Bayer in both state and federal courts. The bulk of this litigation (roughly 2,000 claims) is pending in Bergen County Superior Court in New Jersey as part of multi-county litigation. Upcoming bellwether trials in both state and federal level proceedings will be instrumental in evaluating how jurors will react to allegations, testimony and evidence presented, and may also spur settlement negotiations.