Early Trials Set for Lawsuits Involving Testosterone-Related Heart Attacks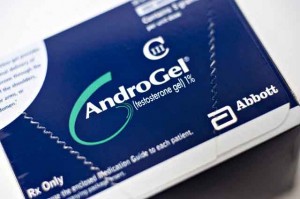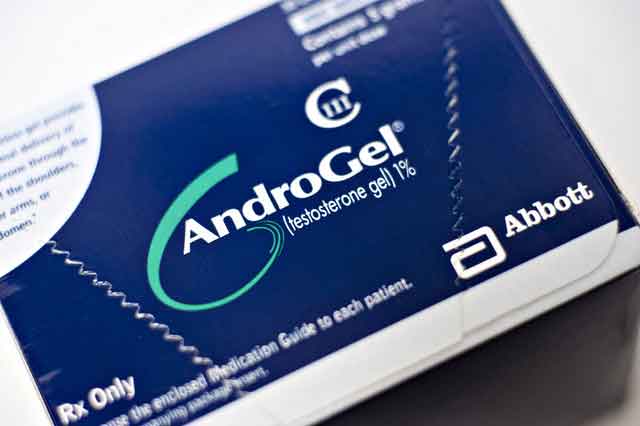 The judge overseeing coordinated litigation involving testosterone replacement products has set a schedule for early trials to begin in early 2017.  Currently, the coordinated proceedings involve nearly 3,500 complaints filed by men that allege use of testosterone led to serious side effects like heart attack, stroke and other serious cardiovascular injuries. The early trials were set despite a request by one of the defendants to bifurcate cases, which would have delayed the entire litigation schedule.
The pending testosterone lawsuits involve various products, including Androgel, Axiron, Testim and Androderm. The large majority of litigation involves Androgel, which was manufactured by AbbieVie.  The judge overseeing the litigation determined that early trials, known as bellwether trials, should all involve AbbieVie's product Androgel to provide an accurate idea of how future cases involving other testosterone products might be handled.
Allegations include heart attack and stroke
Plaintiffs that have filed these lawsuits allege the manufacturers of testosterone replacement products did not provide adequate warning about the risks associated with them. These risks include heart attack, stroke, deep vein thrombosis and pulmonary embolism.
The majority of these lawsuits were coordinated into multidistrict litigation or MDL in U.S. District Court for the Northern District of Illinois. MDLs are established when there are a growing number of cases with common statements of fact. The purpose of the MDL is to prevent duplicate testimony and conflicting rulings in different courts, while making the legal process more convenient for everyone involved.
Bellwether trials delayed slightly
The judge overseeing the MDL, U.S. District Judge Matthew Kennelly, originally scheduled bellwether trials to begin in October 2016. However, filings by both the plaintiffs and defendants last month asked the judge to revise the bellwether schedule to allow for an extra 90 days for core discovery. Judge Kennelly agreed to those requests, setting the bellwether trial dates as follows: April 21, 2017; June 5, 2017; July 10, 2017; August 21, 2017; September 25, 2017; and November 6, 2017.
The judge has listed the 32 Androgel lawsuits upon which early discovery is to be based. Discovery is now scheduled to end on May 23, 2016. From that initial pool, members of both sides will submit a proposed list of eligible cases by June 7, 2016, and the court will then select 12 claims for trial.
History of testosterone replacement therapy
Testosterone replacement therapy was originally approved by the FDA for treatment of low testosterone levels caused by specific medical conditions. However, physicians have been prescribing the products off-label to treat low testosterone levels that might be the result of the natural aging process. As more men have begun to use these products, concerns have arisen over the possible side effects and serious risks posed by testosterone replacement therapy.
In March 2015, the FDA issued a safety communication, warning that testosterone replacement therapy is only designed to treat men with a medically-diagnosed testosterone deficiency. Known as hypogonadism, this condition can lead to symptoms like erectile dysfunction, loss of muscle mass, loss of bone density and extreme fatigue. While the benefits of testosterone therapy may outweigh the risks for some men with this condition, the benefits and safety of the products for treatment of natural aging symptoms have not been determined by the FDA.
Men that have suffered side effects like heart attacks and pulmonary embolism as a result of testosterone replacement therapy have filed lawsuits against the manufacturers of these products. The number of lawsuits is reaching 3,500, even as the coordinated proceedings involving them continues to move forward.
Once the early Androgel trials have completed, Judge Kennelly will schedule a second set of bellwether trials involving other manufacturers of testosterone. The bellwether trials scheduled to begin in 2017 will give plaintiffs and defendants insight into how juries might respond to evidence and testimony presented. In some cases, these early trials can serve to initiate settlement proceedings between plaintiffs and defendants.