Generic Testosterone Manufacturers Face Lawsuits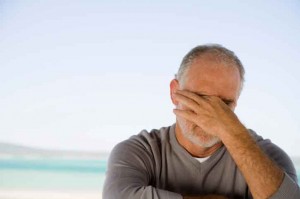 Generic testosterone manufacturers will continue to face litigation filed by plaintiffs claiming they were not adequately warned about the risks associated with testosterone therapy products.
However, the federal judge overseeing testosterone therapy litigation in Illinois denied plaintiffs the ability to file failure to warn allegations, but will allow them to continue with allegations of fraudulent off-label marketing.
Hundreds in coordinated proceedings
U.S. District Judge Matthew Kennelly is currently overseeing more than 3,500 lawsuits involving testosterone products like Androgel, Axiron, Testim and Androderm. These products, which were initially approved by the FDA to treat low testosterone caused by certain medical conditions. However, many healthcare professionals have broadened their prescriptions to include men suffering from what has become known as low testosterone levels due to aging or "low-T."
Some of the men who have used these products have experienced serious side effects like heart attack or stroke. Plaintiffs claim manufacturers have not provided sufficient warning of the risks associated with the testosterone drugs. These lawsuits were coordinated into multidistrict litigation in June 2014, allowing for enhanced efficiency and convenience with the entire legal process.
Ruling affects generic testosterone claims
Men that have used generic forms of the testosterone drugs, such as Testopel and Depo-Testosterone also tried to file lawsuits involving these products. In November 2015, Judge Kennelly issued an order that dismissed all claims alleging failure to warn against these manufacturers. The reason for the dismissal had to do with the fact that generic drugs are responsible for providing the same warning labels as brand-name drugs. Because generic drugs are not allowed to change their labels on their own, they cannot be held liable for possible failure to warn on these product labels.
Judge Kennelly's ruling stems from a former Supreme Court ruling known as Pliva vs. Mensing. This ruling provided immunity to generic drug companies from failure to warn claims, after determining they were unable to comply with FDA limitations on independent label changes. However, the plaintiffs in these complaints appealed the ruling, asking Judge Kennelly to reconsider or clarify his order, stating they should still have the ability to pursue certain types of claims against these generic companies.
On March 7, Judge Kennelly issued a memorandum opinion and order, allowing plaintiffs to pursue claims of fraudulent off-label marketing. The judge noted that other district judges have determined these claims are viable. Judge Kennelly also pointed out that allowing these claims does not make it impossible to comply with both state and federal law regarding Pliva vs. Mensing.
Increase in testosterone therapy
Testosterone therapy has increased exponentially in recent years, as manufacturers have encouraged use of these products for what has been dubbed "low-T." Companies claim these drugs will reverse symptoms of low testosterone levels such as reduced sex drive, diminished energy levels and mental fog. However, the risks associated with testosterone drugs, particularly the risk of heart attack, far outweigh any potential benefits for many consumers and medical providers.
The FDA agreed that the risks may not outweigh the benefits of testosterone therapy used beyond its original intent. In March 2015, this agency issued a safety communication, warning that these drugs have not been approved for any use other than low testosterone levels due to medical conditions. The agency also cautioned that these drugs have been linked to heart attack, stroke and death in some men.
Testosterone lawsuits now pending in federal court will soon see early trials that will provide insight into how future juries might respond to evidence and testimony in their cases. In addition, those filing lawsuits involving generic testosterone products will be able to see their complaints move forward, at least to the extent of their allegations regarding fraudulent off-label marketing.