Hiring a Benicar Lawyer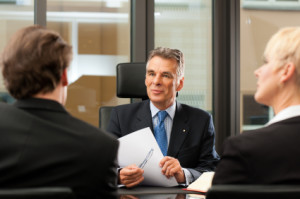 Receiving FDA approval in 2002, Benicar (olmesartan) is a drug intended to help patients lower their blood pressure, improve circulation and stave off harmful narrowing of blood vessels. The drug is generally prescribed to individuals who have a diagnosis of hypertension and is sometimes used in conjunction with other blood pressure medications.
However, patients across the country have begun to report very serious side effects after taking Benicar, including chronic diarrhea, vomiting, drastic weight loss, malnutrition and dangerous levels of dehydration.
As a result, product liability attorneys have begun reviewing individual cases with an eye toward initiating litigation on behalf of those harmed by the drug. A Benicar lawyer can help victims seek compensation for injuries and losses associated with the drug.
Research and FDA concern about Benicar
The Mayo Clinic recently published a study linking Benicar usage and the development of a condition known as sprue-like enteropathy. This affliction is quite painful and can be debilitating, as it is marked by severe gastrointestinal distress such as ongoing diarrhea and startling weight loss. All too often, sprue-like enteropathy is misdiagnosed as Celiac disease, resulting in harmful delays in identifying and treating the true problem.
In the aftermath of the Mayo Clinic's release of this research, the U.S. Food and Drug Administration issued a Safety Announcement advocating changes in the labeling of Benicar to alert patients to known risks posed by the medication. The agency also stated that its study of the impact of Benicar and related drugs would continue and any new findings would be reported to the public.
Why Benicar attorneys are beginning to take action
Since its initial emergence on the market in 2002, Benicar has become extremely popular as a means to address high blood pressure, with 10 million prescriptions having been written just during 2012. The widespread use of the drug suggests that the number of patients who have suffered serious side effects it is known to cause is also likely to be quite large. It is important to note that in many cases, there is a substantial delay between a patient's initial use of Benicar and the emergence of sprue-like enteropathy, a fact which virtually ensures that the pool of potential plaintiffs will grow.
For all of the above reasons, Benicar attorneys nationwide are actively reviewing possible cases and investigating the significant delay in warning the public at large about the dangers this drug was known to present. Benicar plaintiffs allege that the medication they were given was defectively designed or manufactured, was promoted to patients and doctors without sufficient warning of known risks, was represented as being far safer than it actually was and was negligently marketed to the general public as a low-risk, effective treatment of a common medical condition.
The best Benicar lawyers are interested not only in helping those harmed receive the financial compensation they deserve, they are also committed to helping hold negligent pharmaceutical makers accountable for putting the well-being of the public in jeopardy.
How the right Benicar lawyer can help victims
Taking the time to identify the right Benicar attorney can make a significant impact on a victim's chances of receiving maximum financial compensation. The law provides those harmed by dangerous drugs a means to secure substantial financial recovery, which may include payment for:
Current and future medical expenses
Necessary therapy or rehabilitation services
Lost wages
Diminished earning capacity, where applicable
Physical pain and suffering
Emotional distress  
It is important to realize, however that not all attorneys possess a necessary level of expertise in handling dangerous drug lawsuits, and that is why it is essential to take care when searching for a lawyer to handle a Benicar injury case.
For instance, it may be unwise to select an attorney who:
Lacks a substantial background litigating product liability matters
Makes concrete promises about recovery amounts to be received
Does not offer direct, personalized service to clients
Cannot point to a track record of positive results obtained for previous clients 
Key factors in hiring an effective product liability lawyer
Anyone who has ever filed a defective or dangerous drug lawsuit understands the tremendous difference finding the right attorney can make in their ability to secure the best possible settlement or favorable jury verdict. Fortunately, there are several distinct characteristics for which potential plaintiffs should look when seeking legal representation in such matters.
When searching for a reputable Benicar lawyer, it is important to look for one who:
Provides evidence of significant experience in the product liability practice area
Has a reputation among deep-pocket drug makers as being tough adversaries
Does not promise specific outcomes, but rather provides details about previous successes
Has access to an extensive network of medical experts, manufacturing consultants, case investigators and support staff
Possesses experience in every stage of litigation, including discovery, settlement negotiation and trial practice 
Next stages of potential Benicar litigation
Though there has yet to be a massive influx of Benicar lawsuit filings, signals suggest that things may be about to change. The ultimate scope of anticipated Benicar litigation has yet to fully emerge, but given the broad popularity and widespread use of the drug by millions of patients across the country, it appears quite likely that the ranks of plaintiffs will soon experience exponential growth.
With evidence mounting about the direct connection between Benicar and dangerous gastrointestinal side effects, there has never been a better time for those harmed by the drug to seek the assistance of a skilled Benicar attorney.