Hiring a Qualified da Vinci Lawyer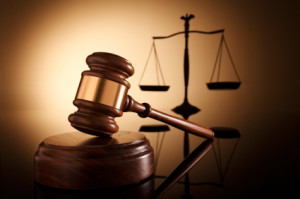 Gaining initial approval from the U.S. Food and Drug Administration (FDA) in 2000, the da Vinci surgical robot system has been utilized in thousands of procedures nationwide. First used primarily in prostate removal surgery as well as hysterectomies, doctors have been expanding its applications to include gall bladder removals, gastric bypass procedures and surgery intended to address thyroid cancer.
In recent years, however, controversy has swirled around the da Vinci robot due to questions about its safety that followed adverse event reports that have included serious injuries and even deaths. As a result, product liability and personal injury attorneys across the country have begun reviewing da Vinci robot cases for possible litigation.
Allegations of da Vinci-related injuries and FDA responses
Manufactured by Intuitive Surgical of Sunnyvale, California, the da Vinci Surgical System is a robot operated by remote control that permits doctors to operate on patients while working at a console. While an impressive achievement in medical technology, the system has allegedly caused serious injuries to some patients.
The da Vinci surgical robot has been linked to the following injuries:
Bowel perforation
Burning or thermal injury to internal organs
Punctures of blood vessels and/or ureters
Dangerous bleeding
Death
The FDA and Intuitive Surgical have issued multiple recalls after it was discovered that certain of the system's parts could, in a small percentage of cases, slide off of the robots while surgery is being performed. Additionally, some surgeons reported that robot arms had stalled during surgical procedures and that the system's cauterizing scissors were vulnerable to cracking that allowed energy leaks that could cause serious burns.
Taken together, these developments have sparked concern among patients and the medical community, despite the fact that the da Vinci robot has been used successfully, without incident, in the overwhelming majority of cases.
Reasons why injured patients reach out to da Vinci attorneys
Product liability litigation involving dangerous medical devices is a complicated area of law, and in order to succeed, plaintiffs must have the ability to marshal large amounts of evidence and secure persuasive, authoritative expert testimony. Because of the extensive nature of the fact-finding requirements in such matters, injury victims should not try to fight for their rights unassisted.
Medical device and instrument manufacturers such as Intuitive Surgical have deep pockets and large legal teams at the ready, and will deploy any resources necessary to win. A da Vinci robot lawyer possessing a wealth of experience going head-to-head with medical industry giants, and one who has a history of securing favorable outcomes for clients, will strongly increase any plaintiff's likelihood of receiving a fair settlement or jury award.
What a product liability lawyer can do for da Vinci surgery plaintiffs:
Collect all documentation related to their client's surgical treatment and medical history
Engage in a thorough review of all research and medical studies linking the da Vinci system to serious injuries
Conduct consultations with recognized authorities and scientific experts in order to prepare testimony
Aggressively pursue pre-trial settlement negotiations
Serve as an effective trial advocate, should resolution at an earlier stage of litigation prove elusive
Finding the best da Vinci attorneys
Anyone who has ever suffered an injury caused by a medical device or piece of surgical equipment likely knows that there are countless personal injury attorneys who seem ready and willing to enter the fray on their behalf. However, those contemplating filing a da Vinci robot lawsuit will be best served by lawyers who meet the following qualifications:
A lengthy, demonstrable track record of litigating medical-related product liability and personal injury cases
Ability to prove positive outcomes achieved for clients
Willingness to provide individualized attention and abundant communication
Access to an extensive network of consultants, experts and investigators
Years of experience handling all stages of litigation, including pre-trial motions, discovery, settlement talks and trial
While the above criteria can prove helpful when searching for the right personal injury lawyer, potential plaintiffs should also remain mindful of some pitfalls that can undermine the process.
To maximize the chances of recovery, it is important to:
Avoid being swayed by splashy advertising, as a large marketing budget is never a substitute for hands-on experience and substantive credentials.
Never put too much faith in word-of-mouth recommendations from family and friends. Referrals of this type are likely to be for attorneys who are generalists, not specialists in medical product liability matters. In a complex matter of this type, it is critical to enlist the aid of a lawyer who has battled against well-financed industry leaders in the past and won.
Put aside undue concerns about geography. Though many prospective plaintiffs assume that their attorney should be someone local, for cases involving the da Vinci robot, such considerations are unnecessary. In fact, it may be that just a single in-person meeting is required to begin the attorney-client relationship, and all subsequent tasks can be accomplished via email, telephone and video conferencing. The key is to find the very best advocate, regardless of physical location.
Common allegations in da Vinci robot lawsuits
As attorneys throughout the United States continue their review of da Vinci robot injury cases, several common allegations are beginning to emerge.
Allegations in da Vinci surgery lawsuits include:
Negligence – that Intuitive Surgical failed in its duty to warn and educate surgeons and patients of known risks
Breach of express warranty – that the da Vinci system was not sufficiently tested before being placed on the market
Breach of implied warranty – that the product was never subjected to appropriate and proper testing prior to being used on patients
Strict product liability – that the equipment itself was negligently manufactured and designed
Unjust enrichment – that the Defendant took payments from hospitals with little regard to patient safety
Compensation available to da Vinci robot injury victims
Selecting the best da Vinci attorney can have a dramatic impact on a plaintiff's chances of securing the financial compensation they deserve. The legal system provides victims the ability to fight for substantial monetary recovery, which can include payments for:
Present and future medical expenses
Ongoing physical therapy
Home care services
Lost wages
Reduction in earning capacity
Physical pain
Emotional distress
Loss of familial relationships and support
Funeral costs, where applicable
Next stages of da Vinci surgical robot litigation
To date, over 50 lawsuits have been filed on behalf of individuals who claim to have been seriously injured by da Vinci robot surgery.
While an earlier request to consolidate da Vinci cases into a multidistrict litigation (MDL) was denied when the number of plaintiffs was much smaller, the recent influx of filings may prompt a change in the near future.
With adverse event reporting on the rise and growing public and professional concern over potential da Vinci surgery complications, it seems likely that the pace of litigation will quicken in the coming months and years. For that reason, anyone who has suffered harm during a da Vinci-assisted surgical procedure is advised to seek the most qualified, experienced medical product liability attorneys available to investigate possible legal options.