Infuse Bone Graft Lawyer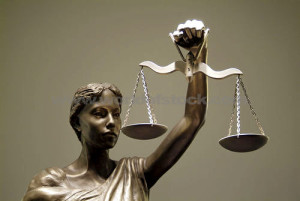 The INFUSE bone graft is a wildly successful bone surgery product that accounted for $471 million in sales in 2014. After gaining FDA approval for use in certain lower-back spinal procedures in 2002, the product was later approved for use in tibia repairs in 2004 and dental procedures in 2007.
However, Medtronic is accused of aggressively marketing the product for off-label uses and paying off physicians, which has resulted in bone and nerve injury, infection, sterility, urinary incontinence and possibly even cancer. Now, thousands of plaintiffs have come forward with INFUSE bone graft lawsuits. Without admitting wrongdoing, the company has quietly set aside $22 million to settle at least 950 complaints.
Hiring an Infuse bone graft lawyer can make a big difference for a person who has been injured by Medtronic's bone graft product. Large medical products companies like Medtronic come to the table with an arsenal of legal assistance and cash, so it can be daunting to go up against such a formidable foe. Attorneys specializing in bone graft litigation will not only help individuals file all the necessary paperwork, but they can also tap a wealth of resources, including medical experts, counsel from former judges and court records, that will build a successful case.
Common allegations in Infuse bone graft lawsuits
Plaintiff Tracy Olson of Texas is suing Medtronic Inc. for $2 million in damages after a spinal fusion surgery left her in a state of severe pain and suffering. The plaintiff received the INFUSE bone graft during transforaminal lumbar fusion surgery on September 6, 2007. Shortly thereafter, it was discovered that the fusion failed to occur on two of her vertebrae and the hardware itself had fractured inside her body. Surgeons attempted to remove the broken screws during corrective surgery in April 2012, but had to leave the fragments in place to conserve as much bone as possible.
Thousands of patients and their families have filed lawsuits against Medtronic, describing problems such as:
Bone loss
Breathing difficulty
Cancer
Chronic back and leg pain
Ectopic bone formation
Failed hardware
Implant displacement
Infection
Radiculitis
Sterility
Swelling of the neck and throat
Urinary problems
The plaintiffs believe that Medtronic manufactured a defective product and knew of the risks associated with their products, but willfully concealed evidence of side effects. Lawsuits allege that the company fraudulently misled doctors, insurers and patients in an effort to rake in greater profits. Research published in a June 2011 issue of The Spine Journal reported that up to 85 percent of INFUSE bone grafts were used for off-label purposes.
Infuse bone grafts conceal hidden dangers, say experts
The Spine Journal's critical review of 13 industry-sponsored studies on Medtronic's INFUSE bone grafts remains the most damning evidence against the company to date.
Among researchers' major findings were:
Doctors involved in all 13 original studies had "significant financial associations" with Medtronic, ranging from $12-16 million per study.
The study designs were biased against potentially beneficial alternatives for spinal fusions surgery.
Serious and common complications were not reported in the large clinical trials, including sometimes fatal side effects caused by active ingredient recombinant human bone morphogenetic protein (rhBMP-2).
Up to 85 percent of the uses for INFUSE bone grafts were for off-label reasons.
Bloomberg reports: "Studies have shown that Infuse, which helps help bones heal after spinal surgery, has been found to pose an increased risk of cancer along with infections and male sterility. FDA officials warned surgeons not to use the product in cervical-spine procedures in July 2008 after learning of complications in dozens of patients.
In 2012, a U.S. Senate committee found Medtronic officials paid doctors who marketed Infuse to their colleagues in speeches or articles more than $200 million in consulting fees and royalties. Senate investigators also determined that company officials ghost-wrote sections of medical papers touting the product."
Filing an Infuse bone graft lawsuit
Even though the company won a summary judgment from a California judge and avoided a trial in court, the company announced In May 2014 that it would settle an estimated 950 INFUSE bone graft lawsuits for approximately $22 million. If one were to do the math, each plaintiff would receive, at best, just over $23,000 in compensation. The Minneapolis Star-Tribune reports that "3,800 similar claims, some of them not yet filed, could create settlement costs… of $120 million to $140 million."
Of course, the exact amount an individual receives will ultimately come down to tangible expenditures (like medical bills and lost income), as well as emotional pain and suffering dollar amounts based on the number of revision surgeries and the extent of the disability suffered. Timid victims may be inclined to take the first offer that comes their way, for fear of winding up with nothing. In these cases, it pays to have an experienced, aggressive attorney who will fight for the maximum compensation.
What an Infuse bone graft lawyer can do for you
There is strong circumstantial evidence in the case against Medtronic to suggest that the company should be held liable for damages. However, it is not enough to simply point to studies or the FDA's public health announcement warning of "life-threatening complications" associated with rhBMP when used in the cervical spine.
These narratives are certainly part of a good presentation, but an Infuse bone graft attorney must also:
Show clear documentation of the plaintiff's injuries
Rule out other possible causes for the injuries
Demonstrate how the company acted negligently and willfully marketed their products, despite known risks
Bring in reliable medical experts who can testify that the product was unsafe for use
In the case of Cabana vs. Medtronic, plaintiff April Cabana sued Medtronic, Stryker Biotech, her doctor, and Pomona Valley Hospital Medical Center after two medical devices implanted during two herniated disk back surgeries caused her permanent disability at the young age of 34. The Honorable Michael P. Linfield of the Los Angeles Superior Court issued a summary judgment and threw out the case based on the fact that there was not sufficient evidence connecting Ms. Cabana's injuries to the illegal off-label promotion of the medical devices.
A good product liability lawyer will:
Know what is the best angle to attack the medical firm and win
Understand the laws pertaining to the case inside and out
Only accept cases that have enough evidence as not to waste everyone's time
Mistakes to avoid when looking for an Infuse bone graft lawyer
When looking for the right firm or individual to represent one's case, plaintiffs must be sure to avoid these common mistakes:
Paying upfront fees for someone to hear the case.
Hiring a lawyer who does not specialize in product liability and medical cases.
Settling with someone because he or she gave a guarantee on the outcome or settlement amount.
Signing the paperwork before asking for a list of past wins.
Working with a senior attorney initially only to find out that the case will be handed over to an assistant.
Hiring a well-qualified lawyer based on reputation alone, and not feeling comfortable with him or her.
It behooves injured patients to call around and ask the right questions before settling on any particular lawyer. Filing an Infuse bone graft lawsuit can be a lengthy process, but it's one that can ultimately pay off if the plaintiff was legitimately hurt by an implanted medical device.