Illinois Mother Files C-Section Mistakes Lawsuit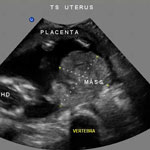 An Illinois woman filed a birth injury lawsuit on December 20, 2012, after her son allegedly suffered from birth injuries resulting from a C-section performed at the University of Chicago Medical Center. She filed her lawsuit against the hospital and the attending physicians who oversaw the delivery of her son and claims that the physicians negligently performed a Cesarean section delivery, which caused injuries to her infant son. Dr. Mahmoud Ismail and Dr. Kenneth Macek are named as defendants in the lawsuit. Both are employees of the University of Chicago Medical Center.
Injury claimed in birth injury suit
The lawsuit was filed in the Circuit Court for Cook County, Illinois, and the claimant is requesting a trial by jury in this court. She is acting as a guardian of her minor son in the lawsuit, and is claiming medical malpractice in her lawsuit; she is seeking multiple damages for the injuries her son has suffered.
The mother underwent a Cesarean section delivery on the 25th of December, 2004, to give birth to her son. As an alleged result of this surgery, her child sustained a 1.5 cm facial laceration at his left temple, which needed several stitches to close it. The complaint claims that the attending physicians were negligent in their performance of the C-section, causing unnecessary and significant harm to her son; the lawsuit charges the medical center and its staff with failing in their responsibility to exercise a degree of care, skill, and caution when treating their patients.
Medical malpractice results from health care providers who are inexperienced, make poor decisions based on the situation, or otherwise act in a negligent or careless manner; these momentary decisions may be life-altering for both mother and child and the medical costs related to the consequences can be significant.
C-section mistakes lawsuit
C-section mistakes can cause lasting consequences such as hypoxic ischemic encephalopathy, brain damage, or cerebral palsy, conditions that may last a lifetime. Many patients who have been injured or whose children have been injured by medical malpractice or negligence choose to file a lawsuit with the help of experienced cerebral palsy attorneys, who can answer legal questions potential plaintiffs might have before filing a lawsuit.