Prozac Lawsuit
Introduced in 1987, Prozac (fluoxetine) remains the third-best selling antidepressant medication in the United States. With 25 years on the market, Prozac has withstood the test of a generation – but not without complications. The popular drug has been linked to a variety of serious side effects, and its manufacturer, Eli Lilly, has paid out millions in Prozac lawsuit settlements and court awards to injured users of the drug.
Prozac was the first SSRI antidepressant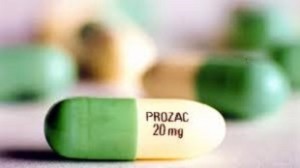 In the 1980s, two chemists from Eli Lilly discovered a new type of antidepressant, known as fluoxetine. Fluoxetine was the very first selective serotonin reuptake inhibitor (SSRI) – now one of the world's most popular drug classes to treat depression. SSRIs block the body's absorption of serotonin, a chemical believed to moderate depression. Today, the SSRI drug class has expanded to include some of the world's most prescribed drugs, including:
Citalopram (Celexa and Cipramil)
Escitalopram (Cipralex, Lexamil, Lexapro, and Seroplex)
Fluvoxamine (Luvox)
Paroxetine (Paxil, Aropax)
Sertraline (Zoloft)
Vilazodone (Viibryd)
Eli Lilly received FDA approval for fluoxetine in December 1987, and began marketing the drug as Prozac. Initially prescribed to treat depression, Prozac was later approved also to treat anxiety, obsessive-compulsive disorder (OCD), pediatric depression, and panic disorders. Nearly 25 years since its introduction, the drug remains very popular: in 2010 alone, more than 24 million prescriptions were written for generic fluoxetine. However, Prozac lawsuit complaints share many allegations in common with other SSRI drug lawsuits.
Prozac side effects emerge
By 1990, three years after Prozac hit the U.S market, the antidepressant was linked to serious side effects. One of the biggest risks was of suicide ideation—or suicidal thoughts—and violent behavior. Violent events included self-harm, as well as aggressive behavior toward others. By 2010, Eli Lilly had reportedly paid more than $50 million in over 30 Prozac lawsuit settlements and jury verdicts to settle cases of suicide and murder.
Later, adverse event reports and research linked Prozac with birth defects. Some of the most serious concerns involve persistent pulmonary hypertension of a newborn (PPHN), congenital heart defects, craniosynostosis, anencephaly, neural tube defects, and limb malformations.
Prozac has also been associated with the potentially fatal Serotonin Syndrome, as well as with sexual dysfunction, drug dependency, and withdrawal effects. The FDA has required several label updates, including a black-box warning for suicidal thoughts in children and young adults (up to age 24).
The first wave of Prozac lawsuits
By the early 1990s, America had taken note of serious complications from Prozac, and many had taken action. In 1992, a federal judicial panel consolidated federal Prozac lawsuit complaints into the U.S. District Court for the Southern District of Indiana. Most litigation at the time involved complaints of suicidal thoughts and violence. By 2000, it was reported that Eli Lilly had invested at least $50 million to resolve more than 30 lawsuits, most of which involved homicide and suicide.
Prozac lawsuit complaints turn to birth defects
As evidence of birth defects began to emerge, more plaintiffs came forward. Lawsuits against Eli Lilly alleged a range of serious complications, including anencephaly, a fatal neural tube defect. Lawsuits also litigated a potential fatal lung defect known as PPHN, as well as cranial defects, limb malformations, and congenital heart defects.
Common lawsuit allegations
Prozac lawsuits revolve around serious side effects – mainly suicide, violence, and birth defects – but also target Eli Lilly's actions, or alleged inactions.
Common Prozac lawsuit allegations include:
That Eli Lilly knew or should have known of the dangers associated with Prozac;
That Eli Lilly negligently failed to warn doctors or consumers of risks from Prozac, including suicide ideation and birth defects;
That Eli Lilly breached express and implied warranties;
That Eli Lilly is liable for economic, compensatory and other damages for pain and suffering, loss of consortium, and other injuries related to side effects.
Current status of Prozac litigation
Currently, no MDL (multidistrict litigation) or class action is currently underway against Eli Lilly. However, litigation involving other, similar SSRIs have been consolidated into MDLs.
For example, the Zoloft lawsuit MDL was formed in April 2012, and is currently consolidated in the U.S. District Court for the Eastern District of Pennsylvania. Allegations against the manufacturer of Zoloft, Pfizer, are very similar to those involving Prozac: birth defects including craniosynostosis, heart defects, persistent pulmonary hypertension of the newborn (PPHN), and omphalocele.
A Prozac lawsuit MDL, if formed, would allow plaintiffs to maintain their individual rights to trial and settlements. Litigation is consolidated into one court, under one judge to eliminate contradictory rulings and to consolidate resources and streamline pretrial processes.
In a class action lawsuit, on the other hand, all plaintiffs participate in one lawsuit – the verdict for one is the verdict for all, and any damages won are evenly split amongst all the plaintiffs.
To date, the largest payouts have been for 1990s-era Prozac lawsuit complaints, which charged suicide ideation, suicide, and violence resulting in serious injury and murder.
How can a Prozac lawyer help?
Individuals who choose to file a Prozac lawsuit are going up against a giant company, which has tremendous financial resources to expend in its defense. For this reason, enlisting the help of a qualified, court-tested Prozac lawyer is a crucial step towards winning monetary compensation for you and your family.
The first few trials against drug manufacturer Eli Lilly were thrown out of court. In 1995, the children of a retired couple brought a case to court in Hawaii, alleging that their father's Prozac prescription influenced him to murder his wife and take his own life back in 1993. A similar product liability case was dismissed in a Louisville, Kentucky court in 1994. The juries said the cases "lacked scientific evidence establishing a link between Prozac and violent or suicidal behavior."
An experienced Prozac lawyer is adept at presenting scientific research, witness testimony, and lines of reasoning that resonate with juries. Successful attorneys will review all of the previous Paxil cases and winning verdicts to identify trends that lead to favorable trial outcomes. By 2000, Eli Lilly had reportedly paid over $50 million to settle more than 30 Prozac lawsuits related to murder or suicide.
According to lawsuit complaints filed by Prozac attorneys on behalf of plaintiffs across the country, Eli Lilly has consistently tried to manipulate reports to the FDA to minimize the risks associated with their antidepressant, while also withholding important documents from court. There is allegedly evidence that the company hid the fact that a 19-year-old hung himself during their patient trial. There is also further evidence, according to some reports, that the company ignored FDA requests to change their product label for years. A successful Prozac lawyer will marshall these and other reports to strengthen your case and help convince a jury that you damages for the harm done to you.
If you believe that you or a loved one has been harmed as a result of taking Prozac, a product liability lawyer can evaluate the strength of your case, and advise you as to the pros and cons of filing dangerous drug litigation.