Lexapro Lawsuit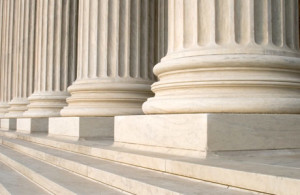 Lexapro is a member of the controversial category of antidepressant drugs called SSRIs, or selective serotonin reuptake inhibitors.  While the FDA states that SSRIs have benefits that can outweigh their side effects, thousands of SSRI lawsuits say otherwise.
SSRIs have been linked to violent and suicidal behavior and to clinical worsening of depression, and Lexapro is no exception, with more than fifty wrongful death or personal injury lawsuits filed in federal court in connection with these side effects.  SSRIs, including Lexapro, have also been known to cause birth defects if taken during pregnancy, and mothers of children born with congenital defects are now beginning to file a Lexapro lawsuit as well.
Forest Laboratories, Inc. is also facing legal trouble because of accusations that the company illegally marketed Lexapro from 2001 to 2005 for off-label use in pediatric and adolescent patients.
Lexapro lawsuit consolidation in federal courts
In order to manage the large number of pending and future Lexapro lawsuits filed in U.S. courts, a procedure called multidistrict litigation, or MDL was established.  MDL allows cases with similar factual allegations to be grouped together under a single federal judge for the purposes of pre-trial proceedings, such as sharing of documents, interviewing potential witnesses, and other pre-trial motions.
MDL differs from a class action lawsuit in that MDL cases will be tried individually if no settlement is reached during the pre-trial phase of the litigation. Honorable Judge Rodney W. Sippel is presiding over Lexapro multidistrict litigation in the U.S. District Court in the Eastern District of Missouri.
Violent and suicidal behavior alleged by Lexapro patients
The Lexapro MDL joined 57 cases involving allegations of violent and/or suicidal behavior as a result of patients taking Lexapro.  Many of these cases have already ended with manufacturer Forest paying out settlements in undisclosed amounts to plaintiffs and their families, but at least 13 cases are still pending and awaiting trial.
Eighteen year-old Matthew Steubing committed suicide in 2003 after taking Lexapro for just over two months.  His parents say that only later did they learn that the drug causes an increase in suicide risk in young people.  The FDA later added a boxed warning to Lexapro and other SSRIs to warn patients and doctors of this risk of antidepressants and suicide.  His case is still awaiting trial.
A notable Lexapro lawsuit that has been settled involves Alex Kim.  Alex hanged himself in June 2004 after his Lexapro dosage had been doubled.  He was only 13 years old when he committed suicide, and his family says he had been prescribed Lexapro specifically because their doctor believed it had not been implicated in teen suicides.  The family's lawsuit accused Forest Laboratories of failing to provide information regarding serious health risks and requested $20 million in damages.  Forest settled the case for an undisclosed amount.
Forest Labs under fire for illegal marketing and sales practices
Another Lexapro lawsuit consolidation involves allegations of marketing Lexapro and related drug Celexa to pediatric patients as the FDA had specifically denied approval of the antidepressant for adolescent use.  Forest Laboratories already plead guilty to similar charges brought by the federal government and paid $313 million in criminal and civil penalties related to its marketing and sales practices.
Plaintiffs who claim to have purchased Celexa and Lexapro for minors for these off-label uses are now suing in federal cases consolidated in the U.S. District Court in Massachusetts.  Three of the plaintiffs sought to have their case certified as a class action suit on behalf of all individuals who purchased Celexa and Lexapro for minors to recover economic damages, but Judge Nathaniel M. Gorton ruled that the cases were not suitable for class action status and will remain as individual suits in the Massachusetts court for pre-trial proceedings.
Lexapro birth defects litigation
SSRIs like Lexapro have been implicated in increasing the risk of serious birth defects when taken during pregnancy.
Lexapro after the 20th week of pregnancy is linked to the following birth defects:
heart defects
brain and skull defects
spina bifida
clubfoot and other limb defects
cleft lip or cleft palette
infant withdrawal syndrome
infant serotonin syndrome
Persistent pulmonary hypertension of the newborn (PPHN)
Three mothers recently filed suit in a federal court in Missouri alleging that their children suffered Lexapro birth defects after they took the medication while pregnant.  Kimberlee Fisher's lawsuit alleges that her daughter, Isabella, was born with spina bifida as a result of Lexapro.  Kristy Hernandez claims that her daughter Kayla was born with a club foot, and Leah Scott's complaint states that her son Damian Guidry suffers from a cleft lip and cleft palate.
Lexapro lawsuit allegations
Like any prescription drug manufacturer, Forest has a responsibility to test their products and warn consumers about any potential side effects or related dangers. Injured Lexapro users claim they were not warned about the possible risks of Lexapro, and seek to hold the manufacturer liable for designing, producing and marketing a dangerous drug.
Typical causes of action in Lexapro litigation include:
unjust enrichment
fraud
fraudulent concealment
misrepresentation
failure to warn
negligence
product defect
product liability
breach of warranty
wrongful death
Lexapro lawsuit plaintiffs maybe entitled to compensation to cover pain and suffering, medical and hospital bills, rehabilitation and long-term care costs, loss of income, and legal costs, and may also be entitled to punitive damages.
How can a Lexapro lawyer help?
If you have any questions about filing a lawsuit, a qualified Lexapro lawyer can help. In order to win compensation for the injuries, a plaintiff must first prove that he or she was injured. Evidence of injuries may include doctors' testimonies, medical bills, x-rays and other verifiable records.
A lawyer must prove that the alleged injuries were the direct and proximate result of dangerous side effects linked to Lexapro– and that the manufacturer, pharmacy or doctor did not provide adequate warning. Lexapro attorneys will use public documents from the FDA, internal memos provided by whistleblowers, doctor witness testimonies, and other documents to substantiate the claims.
The chances of winning a product liability lawsuit without assistance of counsel are much slimmer than with legal representation. Therefore, victims are encouraged to contact an experienced Lexapro lawyer to litigate the claims and significantly increase the likelihood of receiving due compensation for your injuries.