Ethicon Vaginal Mesh Trial Ends in Favor of Defendant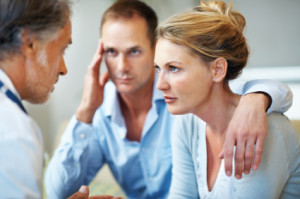 Defendants scored a victory in the first federal Ethicon vaginal mesh trial. The judge overseeing the trial, Judge Joseph R. Goodwin, entered a judgment of a matter of law after hearing the plaintiff's case and reviewing a summary judgment motion submitted by the defendants. This trial marks the first of what will be 10 test cases, known as bellwether trials, involving serious complications from vaginal mesh devices.
Decision rendered after plaintiff made case
The decision by Judge Goodwin came just days into the trial that began on February 10, 2014. After Lewis completed the presentation of her case, defendants Johnson & Johnson and Ethicon filed a summary judgment motion, asking Judge Goodwin to dismiss the case. The defendants argued that a reasonable jury would not determine Lewis had met her burden of proof.
Judge Goodwin agreed with the defendants, issuing his judgment on February 18, 2014, and dismissing the case. Previously, he had dismissed Lewis's counts of failure to warn, breach of warranty and manufacturing defects. Lewis's last count, design defect, was the only count left to be considered during trial.
The plaintiff and her attorneys filed a brief in response to the judgment, stating they believed they had met that burden. Lewis's attorneys argued in the brief that Lewis was only responsible for showing the vaginal sling, not defects in the sling, led directly to her injuries. The brief also explained that Ethicon's own medical director, Dr. Piet Hinoul, testified that the company knew their product could result in significant pain for some of the women that received it.
Thousands more lawsuits still pending
Judge Goodwin is currently overseeing thousands of transvaginal mesh lawsuits in U.S. District Court for the Southern District of West Virginia. Ethicon is just one of the pelvic mesh manufacturers involved in this litigation. Other company defendants include American Medical Systems, C.R. Bard, Boston Scientific, Coloplast and Cook Medical.
Judge Goodwin plans to hear nine more bellwether trials throughout this year, with the next one against American Medical Systems scheduled to begin in April.
Vaginal mesh slings have become the subject of a growing number of lawsuits nationwide. Some women who have received these slings to treat pelvic organ prolapse and stress urinary incontinence have suffered serious injury as a result. According to the FDA, side effects like mesh erosion, persistent pain and infection, and organ perforation are not rare with these devices.
Women are now filing lawsuits against the manufacturers of these devices. Many of these vaginal mesh lawsuits have now been centralized into multidistrict litigation, most of which is currently overseen by Judge Goodwin. At this time, Judge Goodwin is presiding over 13,292 cases against AMS, 12,992 against Ethicon, 7,617 against Boston Scientific, 6,172 against C.R. Bard, 1,155 against Coloplast and 152 against Cook Medical.
While this Ethicon vaginal mesh trial may not indicate how Judge Goodwin will handle future bellwether trials, it does provide food for thought for attorneys representing the plaintiffs in these cases.
Previously, three cases involving vaginal mesh have been tried. Two of those were heard in state courts and the third in federal court. All three of those trials resulted in decisions in favor of the plaintiffs, who were awarded millions in damages for their injuries.