Judge Identifies Pradaxa Bellwether Lawsuits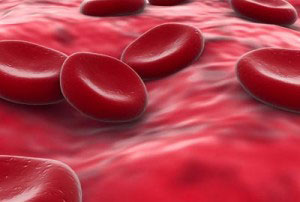 The litigation process for product liability multidistrict litigation (MDL) No. 2385 is moving steadily forward. U.S. District Judge Robert R. Herndon issued a Case Management Order on January 23, 2014, which identified the first four Pradaxa bleeding injury lawsuits to be heard in court. The complaints allege that Boehringer Ingelheim, the defendants, failed to issue sufficient warnings regarding the potential risks of Pradaxa, and overstated the drug's effectiveness and safety.
Currently, there are 2,296 member plaintiffs with 2,160 lawsuits pending in the MDL, which was established in August 2012.
A multidistrict litigation is established when a large number of plaintiffs file lawsuits against a common defendant, and share similar allegations and statements of fact. An MDL is established to share pretrial proceedings, such as the discovery process, for the purposes of greater efficiency and reduced costs for all parties.
The bellwether trials are the first few cases in the MDL to go to trial. They allow the parties to gauge possible jury reactions to certain evidence and testimony. If the bellwether trials result in large jury awards, it is generally expected that the defendants may be more likely to agree to negotiate settlements for the remaining cases.
Thousands of adverse events reported
Pradaxa (dabigatran) is a relatively new type of anticoagulant medication intended to lower the risk of adverse cardiovascular events in people with certain risk factors. It was designed and marketed as an alternative to Coumadin (warfarin). Marketing efforts focused on the greater convenience of the medication as compared to warfarin; patients required less monitoring and did not have to restrict their diets.
However, shortly after Pradaxa's approval in October 2010, the FDA quickly became inundated with overwhelming numbers of adverse event reports. During the first year the drug was sold, adverse event reports for Pradaxa collected by the Institute for Safe Medication Practices eclipsed all other drugs. During 2011 alone, the FDA made note of at least 3,781 reports of serious side effects involving Pradaxa bleeding, including 542 deaths.
Unlike warfarin, there is no reversal agent for Pradaxa. Patients may suffer from uncontrollable bleeding, which can cause death because doctors do not have a medication to stop the bleeding.
Deaths, serious injuries alleged in lawsuits
These serious bleeding injuries are at the heart of the lawsuits joined to the Pradaxa MDL. The first two bellwether trials involve wrongful death accusations. The plaintiff in the first trial is Suzanne Mackiewicz, who filed her Pradaxa lawsuit involving a bleeding injury on behalf of her father, Malachy Higgins. Her father allegedly died as a result of the medication; she expects to have her day in court on August 11, 2014.
The second trial is scheduled to begin on November 3, 2014. It's also a wrongful death lawsuit, filed by Nancy Kohn on behalf of Ronald Kohn, her deceased husband.
During the third bellwether trial, the jury will hear the case of Georgia Primus. Her lawsuit alleges that she suffered from significant bleeding in her upper gastrointestinal tract, which left her hospitalized for six days. Primus is expected to require lifelong medical care as a result of her injuries. Her trial is scheduled to begin on January 5, 2015.
The fourth lawsuit to go to trial was filed by Helen Jean and John Edward Hawkins. The bleeding injury alleged in this Pradaxa lawsuit also involves the upper gastrointestinal tract. Jurors are expected to hear this case on February 6, 2015.