Pradaxa Lawsuits Name Researchers as Defendants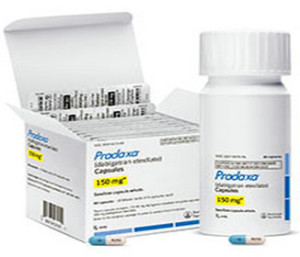 As Pradaxa lawsuits continue to mount, some of the plaintiffs filing complaints are attempting to hold additional parties accountable for injuries related to the anticoagulant drug.
Nearly all the plaintiffs filing complaints are naming Boehringer Ingelheim as the primary defendant. However, The Spectator reports that some lawsuits also list the researchers who analyzed the drug's safety prior to marketing it for use.
At least two federal lawsuits have named McMaster University and Hamilton Health Sciences as defendants. The plaintiffs allege that tainted data provided by researchers led to FDA approval of Pradaxa, which has been tied to life-threatening bleeding events.
McMaster University and Hamilton Health Services jointly operate Population Health Research Institute (PHRI), the institute that conducted the only clinical trial on Pradaxa prior to introducing it to the market.
That trial, known as the RE-LY Trial or Randomized Evaluation of Long-Term Anticoagulation Therapy, looked at more than 18,000 patients in 44 countries. The patients were divided into three groups. One group was given 110 mg. of Pradaxa twice a day, the second was given 150 mg. twice a day and the third was given standard Warfarin treatment. Researchers reported glowing results from the trial, which resulted in approval of the drug in both the United States and Canada.
FDA questions trial results
However, the FDA called some of the data provided by Population Health Research Institute into question, and even denied their first application for approval of the drug based on these questionable findings. Specifically, the agency discovered transcription and auditing errors in the data sets during preliminary reviews, which concerned FDA officials that the results of the trial may not be completely accurate. In addition, the FDA found a significant discrepancy between the number of adverse events reported by Hamilton and Boehringer Ingelheim.
Because this information is crucial to accurately determining the safety and effectiveness of a new drug, the FDA did not feel comfortable granting approval for Pradaxa in 2010. The agency allowed researchers and Boehringer Ingelheim to go back through their data sets and resubmit their findings. Eight months later, the FDA approved Pradaxa based on those resubmitted reports.
Approval leads to aggressive marketing
Once approved, Pradaxa was aggressively marketed by Boehringer Ingelheim as a more effective and convenient alternative to the blood-thinning medication Coumadin, marketed under the commercial name Warfarin. The drug enjoyed nearly immediate success, with more than four million prescriptions written for Pradaxa during its first two years on the market.
Unfortunately, as sales of the drug increased, so did adverse event reports involving uncontrollable bleeding and other severe side effects for some patients. In 2011 alone, Boehringer Ingelheim received reports of nearly 2,400 bleeding events, 600 strokes, 300 reports of kidney failure and more than 540 deaths related to Pradaxa use. Patients began filing Pradaxa side effects lawsuits to pursue damages for their injuries.
Pradaxa lawsuits number more than 2,000
Currently, hundreds of federal lawsuits are pending in Pradaxa multidistrict litigation in the Southern District of Illinois. An MDL is established when there are a growing number of similar lawsuits against a single defendant, in order to streamline early trial proceedings. More than 2,000 cases are now overseen by Judge David R. Herndon in that district court.
Two of the pending Pradaxa cases, both filed in July 2013, include McMaster, Hamilton and PHRI as defendants. Counts against the research organizations include negligent misrepresentation, fraudulent concealment, fraud and negligence. Plaintiffs allege the organizations failed to properly administer the clinical trial, maintain data and report adverse events related to Pradaxa.