Mirena Brain Injury Lawsuits Increase in Number, MDL Considered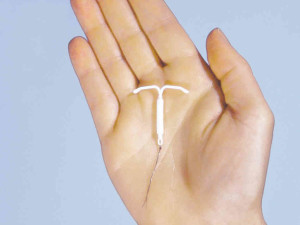 Hundreds of lawsuits proceeding in the federal court system alleging serious neurological side effects due to the Mirena intrauterine form of birth control (IUS) may soon be consolidated as multidistrict litigation, not just in New York, but also in Tennessee.
In New York, where currently more than 500 Mirena IUS lawsuits have been centralized before U.S. District Judge Cathy Seibel, in New York's Southern District, complaints allege that the birth control device caused perforations in the uterus, vaginal hemorrhage and ectopic pregnancy, by migrating out of position after implantation.
In the face of manufacturer claims that only 1 in 1,000 to 10,000 Mirenas will puncture the uterus, by migrating during placement of the device or after, plaintiffs are reporting incidents of device expulsion, dislocation and vaginal hemorrhage, and are calling for accountability on the part of the maker of the Mirena device, Bayer Pharmaceuticals. Bayer's product, they say, is defective, and they should be compensated for the pain and suffering they have experienced as a result.
In cases where migration has occurred, patients have been obliged to undergo expensive, painful surgeries to remove the wandering device from their abdomen.
Mirena brain injury lawsuits
Now, a new movement to address a host of other neurologically related problems attributed to the Mirena IUS is underway: on May 27, nine plaintiffs filed a group motion with the U.S. Judicial Panel on Multidistrict Litigation (JPML) that calls for a separate MDL, this one in the Middle District of Tennessee, for lawsuits filed by women who have suffered non-stroke neurological conditions allegedly because of Bayer's IUD. Mirena lawyers for the group say they are prepared to represent another 65 women bringing complaints.
These complaints link the Mirena to serious conditions such as pseudotumor cerebri (PTC)—also known as idiopathic intracranial hypertension (IIH)—in which levels of cerebrospinal fluid rise, in turn causing pressure in the skull. The body reacts in these circumstances as it would at the presence of a brain tumor: severe migraines, double vision, temporary blindness and other vision problems, and ringing in the ears are common symptoms associated with PTC.
"Because Mirena's IUS label is devoid of any warnings of PTC or IIH, once a patient's healthcare provider rules out transient cerebral ischemia or stroke as a cause of symptoms of migraine and/or asymmetrical visual loss, the healthcare provide will not typically know or advise a patient with PTC to remove Mirena IUS, which causes or contributes to the development and/or progression of PTC/IIH," according to the motion seeking transfer of the claims to one judge in Tennessee.
Mirena birth control use and popularity
The Mirena IUD has been around since 1991 when it was approved for use in Europe. Nine years later, the U.S. Food and Drug Administration (FDA) gave the green light to manufacturer Bayer Pharmaceuticals to market the device in the United States. Since that time, Mirena has become widely popular, touted as a convenient, low-risk, effective form of long-term birth control for women unenthusiastic about taking daily birth control pills. The device is said to prevent pregnancy for up to 5 years after implantation.
Nearly ten percent of contraceptives used in the United States are IUDs. Researchers say that IUDs and contraceptive implants are the most effective form of reversible birth control today. And, the device seems innocent-looking enough—as a tiny T-shaped piece of plastic that releases continuous doses of a hormone, levonorgesterel, commonly found in oral contraceptives. The hormone thickens the uterine wall's mucous lining, so that sperm cannot enter the uterus, thereby reducing the chances of pregnancy.
Mirena lawsuits in New Jersey
In addition to complaints pending before Judge Seibel in New York, and a brewing movement in Tennessee towards multidistrict litigation for Mirena brain injury lawsuits, more than 785 Mirena lawsuits are pending in Bayer's homes state of New Jersey. These, too, have been centralized before one judge, with the expectation that a small group preparing for early trial dates (in 2015) will serve as "bellwether" cases; their litigation will give both parties a better sense of how juries will react to key evidence and testimony regarding the Mirena device.
Mirena lawsuit allegations against Bayer
A long laundry list of complaints regarding the birth control device emerges from pending Mirena multidistrict litigation in New York, New Jersey and now, potentially, Tennessee.
Mirena IUD lawsuits allege that Bayer:
Misrepresented the benefits of Mirena.
Failed to warn about dangerous side effects, including spontaneous migration of the device.
Understated the product's complications as "uncommon."
Engaged in deceptive marketing.
Breached implied and express warranty.
Concealed the harmful side effects of Mirena.
Failed to provide adequate warnings and instructions.
Designed, produced and knowingly sold and distributed a defective product.
Bayer Pharmaceutical's response to pending lawsuits
With respect to lawsuits alleging uterine perforation as a result of the Mirena, Bayer has adamantly rejected the above claims as groundless. The manufacturer insists it gave adequate written warning to medical providers and patients of perforation risks associated with the Mirena.
Plaintiffs maintain, on the other hand, that these warnings were vague and misleading, suggesting perforation risks were only present at the time of insertion of the IUD, and not later.
Time will tell, especially as the first bellwether cases trickle through New Jersey courts, whether Bayer will be able to withstand these arguments and maintain that it is not liable for patient injuries.