Hiring a Qualified Mirena Lawyer
Marketed to busy moms of childbearing age, the Mirena IUD is used by close to 16 million women worldwide. The intrauterine device appealed to the sensibility of mothers who were promised a hassle-free alternative to other forms of contraception that required daily pills or monthly hormone injections. Unfortunately, manufacturer Bayer Healthcare Pharmaceuticals failed to inform consumers about the potential risks of using Mirena, leaving unknowing recipients exposed to the IUD's dangerous side effects. Hundreds if not thousands of women implanted with the device required surgery after the IUD migrated, puncturing the uterine lining and causing a succession of life-threatening complications.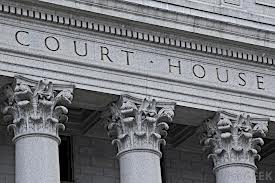 Following corrective surgeries and repeated hospital visits to treat their Mirena-related injuries, many patients have contemplated legal action against Bayer. However, proving that a global pharmaceutical company is responsible for your pain and suffering is no easy task. Multi-national corporations like Bayer have seemingly endless resources when it comes to products liability litigation. In such circumstances, having an experienced Mirena lawyer on your side can help you establish liability by proving that consumers were not adequately warned about risks for device migration, uterine perforation, or any other complications you may have endured.
A well-informed Mirena attorney will not only explain the legal process, but they can devise the most effective strategy to help you recover compensation, whether in the form of a pre-trial settlement or court award.
Mirena lawsuit plaintiffs claim that Bayer is guilty of overstating the benefits of Mirena, while downplaying the IUD's latent dangers and possible Mirena side effects. Between 2006 and 2012, the FDA received over 45,000 adverse event reports regarding Mirena IUD complications, including organ perforation, infection, internal scarring, and other serious internal damages.
If you sustained injuries from the Mirena IUD, you probably have lots of questions about filing a lawsuit. The bottom line is that personal injury and/or product liability cases are often complex, and are almost always best undertaken with the expertise and resources of a qualified Mirena lawyer.
What a Mirena attorney can do for you
Accomplished Mirena IUD lawyers have a wealth of experience representing clients in complex cases against pharmaceutical giants like Bayer.
Here's what an experienced products liability attorney can do for you:
Take on Big Pharma companies – Bayer generates billions of dollars in revenue each year and has the best legal team that money can buy. A good Mirena lawyer will have years of practice fighting and winning against large-scale pharmaceutical companies like Bayer, in addition to being staunch advocates for your claim.
Source evidence and build your case – A seasoned attorney will collect evidence, depose expert witnesses, and take care of all pre-trial preparations to strengthen your case.
Negotiate pre-trial settlements – When faced with hundreds of similar cases—especially those that have been consolidated on the state or federal level—drug manufacturers may opt to settle claims before they reach trial. Based on your input and preferences, your Mirena lawyer will attempt to secure the maximum settlement amount, and will also advise you if you should accept the offer or try your case in court.
Argue your case before a jury – Your attorney will be fully prepared to argue your case before a jury, effectively demonstrating that your injuries, pain and suffering were a result of a defective medical device or failure to warn on the part of the defendant.
Advice for choosing the right lawyer
Your decision on legal counsel may mean the difference between a favorable jury verdict and a losing case.
Follow these five tips before deciding on your Mirena lawyer:
Look for experience: It's imperative to find an attorney who specializes in medical device and dangerous drug litigation. You want a lawyer who boasts a solid track record of beating Big Pharma at their own game. The attorney should have a substantial number of successful cases under his or her belt that deal with the same types of allegations as your particular case.
Competence is essential: With nearly 50 Mirena lawsuits removed to multidistrict litigation, you need an attorney who is capable of working alongside other product liability lawyers in mass proceedings. Your lawyer will keep you abreast of all Mirena MDL news and potential settlement negotiations. If your case does not join consolidated proceedings, your lawyer will explain your best legal options for recovering damages.
Communication is key: Since your case may involve delicate subject matter relating to medical complications from the Mirena IUD, it's crucial to feel completely at ease with your attorney. He or she will need to understand every detail of your story to build the strongest possible case.
Slick ad campaigns don't equal expertise: Some law firms may spend thousands of dollars on expensive ads and marketing strategies, but this alone is not enough. Make sure you thoroughly vet your Mirena lawyer, asking for references and his or her track record of taking on Big Pharma.
Retain a contingency-based attorney: A reputable product liability lawyer will represent you on a contingency-fee basis, which means you pay nothing unless you win your lawsuit or reach a settlement. This risk-free scenario takes the financial worries out of litigation.
Recent events in Mirena litigation
On April 8, 2013, the U.S. Judicial Panel on Multidistrict Litigation (JPML) decided it was in the best interest of both plaintiffs and the defendant to establish multidistrict litigation (MDL) for all Mirena claims involving similar side effects and injuries. These lawsuits, which mainly cited complications stemming from device migration and uterine perforation, have been centralized in the U.S. District Court for the Southern District of New York. The docket is being overseen by Honorable Judge Cathy Seibel. The Mirena MDL No. 2434 was created to help simplify pre-trial proceedings by reducing chance of duplicate discovery, avoiding conflicting judicial rulings, and conserving resources for both parties.
On April 12, Judge Seibel requested a list of all Mirena lawsuits pending in state or federal courts, and was asked to appoint lead Mirena lawyers before the initial status conference for the MDL, which was convened on May 17.
At present, an additional 60 complaints alleging Mirena injuries have been filed in New Jersey courts that could face similar coordination on the state level.