Study Shows Age a Factor in Mirena IUD Risks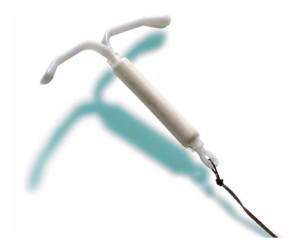 Thousands of women have filed lawsuits against Bayer, maker of the Mirena hormonal intrauterine device, over undisclosed IUD risks. A study recently published by the American College of Obstetrics & Gynecology examines whether age is a factor in the expulsion of hormonal versus copper IUDs. It may shed some light on which women may be at a greater risk for Mirena complications.
The researchers studied over 5,000 women who were implanted with the device and found that over three years, just over 10% of the devices were expelled. The rate did not vary by the type of IUD – the hormonal and the copper devices showed the same rate of expulsion. The study also looked at factors among the women. Younger women, aged 14-19, were more likely to experience an expulsion than older women. When all factors were considered, there was no difference in expulsion rate between women who had born children and those who were childless.
Mirena IUD explusion
When an IUD is expelled, it can be either partial or complete. When expulsion is complete, the device is pushed out of the uterus and into the vagina. In a partial expulsion, it is only pushed partly out to a position where it may not be doing its job to prevent pregnancy. In the case of expulsion, the IUD needs to be removed and either reinserted or abandoned for another birth control method.
Some signs of Mirena IUD expulsion include:
Strings missing or longer than usual
Pain or cramping
Spotting between periods or after intercourse
Unusual vaginal discharge
Mirena IUD risks
About half of the 47,000 reports of Mirena problems relate to expulsion. This is about 5% of all IUD users.
Other reported problems, and their percentage of the complaint reports, include:
25% – Pain, either during or after placement of the IUD
21% – Increased bleeding
6% – Less bleeding or no period
5% – Pregnancy
3% – Perforated uterus
The FDA took notice of the Mirena IUD risks and in December 2009, issued a warning letter to Bayer. The warning letter stated that Bayer did not fully disclose the risks of Mirena and overstated the benefits. According to the letter, some of the risks that Bayer failed to disclose were that users were at an increased risk of infections and that becoming pregnant while using Mirena could lead to a loss of their baby or even their fertility.
Mirena IUD litigation
Thousands of plaintiffs have filed Mirena lawsuits in state and federal courts. Hundreds of these cases that have been filed in federal courts across the country have been consolidated in multidistrict litigation (MDL) in the Southern District of New York. A state-level consolidation of lawsuits has also been formed in a New Jersey court.
The Mirena MDL allows each plaintiff to maintain her own claim, unlike a class action lawsuit where one plaintiff represents many injured parties. If the cases do not settle or resolved by other pretrial procedures, they will return to the states where they were originally filed to be tried. The first trials are not set to take place in the federal MDL until March 2016.
Mirena IUD lawyers continue to review cases of injured victims who believe they may be entitled to compensation.