J&J Reaches Transvaginal Mesh Settlement with Four Plaintiffs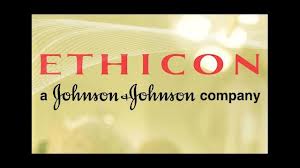 Plaintiffs who have sued Johnson & Johnson's Ethicon unit over incapacitating injuries and economic losses from the manufacturer's pelvic mesh devices may soon see resolution to their claims. Though the details of the accord remain confidential, J&J has agreed to a transvaginal mesh settlement that would resolve four lawsuits, including one that was being tried in Missouri state court.
The payouts are no admission of wrongdoing or liability according to the pharmaceutical giant, but are a positive indicator for the 23,000 remaining women with pending cases in state and federal court.
J&J reaches transvaginal mesh settlement
"It's only four cases, but it's a start," said Carl Tobias, a professor of product liability law at the University of Richmond in Virginia. Of the ongoing vaginal mesh litigation, he added, "There's still a long way to go to get the whole thing resolved."
The majority of pelvic mesh injury lawsuits filed against Ethicon have been coordinated in West Virginia district court under a procedure called multidistrict litigation. MDL 2327 has amassed thousands of claims that contain similar allegations of defective design and failure to warn.
In one of the cases settled by J &J, the plaintiffs argued that a vaginal mesh-induced infection led to the death of the decedent. Other claimants contended that the devices shrink and erode, causing constant pain and the need for revision surgery. J&J pulled several Gynecare products off the market in June 2012 amid claims of mesh erosion, organ damage and other serious complications that made daily activities and sexual intercourse unbearably painful. One of those devices was Ethicon's Gynecare Prolift implant.
Judge Joseph Goodwin, who has been presiding over federal vaginal mesh lawsuits in several MDLS, has encouraged manufacturers to settle cases rather than face lengthy trials and costly jury verdicts. Many defendants have already reached agreements with plaintiffs, including C.R. Bard who will pay $21 million to resolve an estimated 500 cases.
Endo International has also entered into settlement talks, and ultimately agreed to pay $1.2 billion to resolve cases alleging excruciating and disfiguring injuries.
FDA orders study on mesh complications
Bladder slings and mesh implants made by J&J and other manufacturers were designed to help treat pelvic organ prolapse (POP) and stress urinary incontinence. Unfortunately, many of these medical devices reached consumers without adequate premarket testing to verify safety and long-term durability of the products. Ethicon's Gynecare line of mesh implants, including the TVT sling, Prosima Mesh and Prolene Mesh, have been blamed for recurrent bouts of incontinence, pelvic pain, chronic infections and damage to adjacent organs.
In the last five years, the FDA has been bombarded with adverse event reports detailing life-altering complications due to vaginal mesh, and has since ordered manufacturers to conduct post-market surveillance studies on rates of pelvic mesh injuries.
"The FDA has identified clear risks associated with surgical mesh for the transvaginal repair of pelvic organ prolapse and is now proposing to address those risks for more safe and effective products," said the FDA's deputy director of science, William Maisel, M.D., M.P.H. In 2012, the agency ordered 522 studies to evaluate the efficacy and safety of mesh devices for treatment of POP.