Ethicon Mesh Lawsuits to Go to Jury this Fall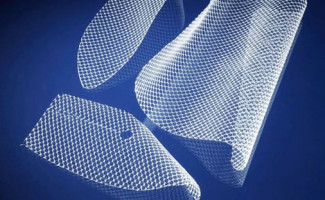 The judge overseeing multidistrict litigation involving Ethicon mesh lawsuits in West Virginia has made the decision to consolidate more than two dozen of those lawsuits for trial this fall.
This decision comes as more than 23,000 complaints against Johnson & Johnson's subsidiary Ethicon remain pending in federal court.
Consolidation saves time & money
Judge Joseph Goodwin issued a pretrial order on June 12, consolidating transvaginal mesh lawsuits from 26 plaintiffs into a single trial before a jury. The trial, which is slated to begin November 2, 2015, all involve Ethicon's Gynecare TVT mesh. Women are alleging the product led to serious injuries, including infections and other complications that often necessitated surgical removal of the mesh.
The consolidation was opposed by Ethicon, which argued that the cases should be tried separately since they involved different treating physicians and took place over a 13-year time span. However, Judge Goodwin determined there were enough similarities between these 26 cases to ensure a fair trial and that the sheer number of lawsuits currently pending warranted such a consolidation. The judge stated in his order that he believed consolidation would save both time and money for all of the parties involved in these complaints.
"In sum, the common issues of law and fact outweigh the incidental differences," Judge Goodwin wrote in his order. "The court can mitigate any confusion arising from these differences through carefully crafted jury instructions and special interrogatories."
The judge also noted that the decision to consolidate cases came after plaintiffs and Ethicon failed to make progress in settlement negotiations. The judge has been encouraging parties involved in the Gynecare TVT mesh lawsuits, as well as cases involving vaginal mesh products from other manufacturers, to negotiate acceptable settlement terms. At this time, only one manufacturer, Endo International, has agreed to settlement terms for nearly all of its 20,000 AMS mesh lawsuits. The total amount of the vaginal mesh settlement is expected to be around $1.6 billion.
Vaginal mesh complications alleged
Vaginal mesh was highly touted as a more effective way of treating conditions like stress urinary incontinence (SUI) and pelvic organ prolapse (POP). However, reports of severe complications with the mesh raised concerns among physicians and women undergoing surgical treatment. In July 2011, the FDA issued a safety communication warning consumers and the medical community that complications associated with mesh devices were not rare. The agency also noted in this communication that mesh did not appear to offer any advantages over traditional surgical repair of SUI and POP.
Today, more than 70,000 lawsuits against mesh manufacturers are pending in U.S. District Court for the Southern District of West Virginia. In addition to the Ethicon mesh lawsuits, Judge Goodwin is overseeing coordination of lawsuits involving Boston Scientific, Bard Avaulta, Coloplast, Cook and Neomedica. Multidistrict litigation was established for the growing number of lawsuits involving these companies in order to streamline early trial proceedings.
Some of the cases that have been selected for early trial, known as bellwether trials, have resulted in large damage awards for the plaintiffs. In addition, juries have ruled in favor of punitive damages designed to punish the manufacturers and deter similar conduct in the future.