Bladder Sling Revision Rates Depend on Physician Experience, Study Reports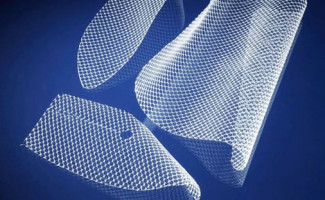 As concerns over bladder sling injuries continues, new research has discovered a significant percentage of women receiving the mesh slings must have the devices removed or replaced.
The recent study also found that the risk of complications goes down when the procedure is performed by physicians that implant the devices on a frequent basis.
Canadian study determines revision risk
Researchers from Western University and the Institute for Clinical Evaluative Sciences in London, Ontario, found that more than three percent of women who have vaginal slings implanted will have to have them removed or replaced within 10 years. Approximately two percent of women will suffer mesh complications, which might include persistent pain, bleeding and chronic infections. Those numbers were significantly increased when the procedure was performed by physicians with less experience implanting the mesh devices.
"Patients of lower-volume surgeons have a 37-percent increased likelihood of having a complication," researchers wrote in their findings. "These findings support the recommendations of the U.S. Food and Drug Administration (FDA) related to the use of vaginal mesh for treatment of [stress urinary incontinence]."
The Canadian scientists examined data on nearly 60,000 women that had mesh slings implanted between April 2002 and December 2012 to treat stress urinary incontinence or SUI. The findings, which were published in a recent edition of the medical journal JAMA, found that more than 1,300 suffered complications. Even more had to undergo revision surgery, which can sometimes be complicated due to mesh extrusion into surrounding tissue and even nearby organs.
Findings support FDA warnings
This finding serves to support ongoing concern about the potential risk of bladder sling injuries. In 2011, the FDA issued a safety communication, warning physicians and the general public about the risks associated with these devices when they were used to treat pelvic organ prolapse or POP. At that time, the agency stated complications linked to these devices were not rare, and that the slings did not prove any significant benefit over traditional surgical methods of treating POP.
In 2012, the FDA issued letters to many of the manufacturers of vaginal mesh devices, ordering the companies to conduct additional studies to determine the safety of their products. These same companies are also currently embroiled in legal battles with thousands of women that have been injured by the vaginal slings. Lawsuits involving seven of the major mesh manufacturers have been coordinated into multidistrict litigation in the Southern District of West Virginia. Multidistrict litigation is used to coordinate a large number of similar cases, in order to make early trial proceedings more efficient and convenient for everyone involve.
Currently, there are more than 70,000 women pursuing legal action against vaginal sling manufacturers, such as American Medical Systems, Cook Medical, Boston Scientific, Ethicon and C.R. Bard. Many of the cases that have gone to court thus far have resulted in large cash awards for the plaintiffs. The judge overseeing the MDLs has been encouraging transvaginal mesh settlement agreements between the defendants and plaintiffs.