$13.5 Million Vaginal Mesh Verdict Awarded to NJ Woman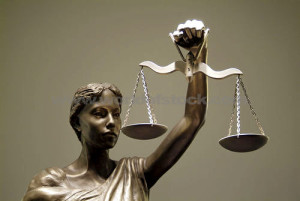 Pharmaceutical giant Johnson and Johnson was hit with a whopping $13.5 million vaginal mesh verdict last week. The judgement was rendered by a Philadelphia Court of Common pleas jury and marks the second large verdict against J&J and its Ethicon subsidiary in litigation involving surgical mesh implants.
The lawsuit was filed by plaintiff Sharon Carolino, age 58, who alleged that Ethicon's transvaginal mesh tape (TVT) caused a host of serious complications and left her with severe pain and the inability to have sexual relations. The jurors in the case ultimately determined that the defendant's product wasn't reasonably safe for its treatment of stress urinary incontinence. The panel also concluded that Mrs. Carolino's physician wouldn't have implanted the TVT had he known about its inherent risks.
Carolino's lawsuit against Ethicon is one of 180 claims that have been coordinated in a mass tort in Philadelphia County's Court of Common Pleas.
Lawyer for plaintiff claims mesh had key flaws
Legal counsel for the plaintiff argued that Ethicon's transvaginal mesh tape had several design flaws, which put Carolino – and many others like her – at increased risk for major health complications.
According to legal documents supplied to the courts, these vaginal mesh flaws include:
The transvaginal mesh is machine manufactured and cut, causing small pieces to fall off the edges, which can then embed in surrounding tissue
The mesh is not entirely biocompatible and can degrade rapidly once implanted in the body
The pores of the mesh are too small. This prevents tissue from growing through the material, leading to scar tissue and vaginal contraction.
The TVT can change shape after implantation, with edges curling, fraying and eroding.
According to the pelvic mesh lawsuit, Carolino had the defendant's TVT implanted in 2005 to help treat incontinence. After the surgery she began experiencing severe pains and was unable to enjoy sexual relations with her husband.  Desperate to find relief, the plaintiff underwent two separate mesh revision surgeries without success.
Punitive damages award of $10 million
After considering evidence and testimony presented during a two-week trial, the Philadelphia panel decided in favor of the plaintiff, a resident of New Jersey. Carolino's judgement included $10 million in punitive damages, which are intended to punish the defendant and deter similar actions in the future. The rest of the verdict – $3.5 million – consisted of compensatory damages for the plaintiff's physical injuries, pain and suffering.
Carolino's spouse was awarded an additional $250,000 for loss of consortium, or intimate and sexual relations with his wife.
Verdict marks second loss for Ethicon in Philadelphia
The verdict marks Ethicon's second loss in Philadelphia. Last December, an Indiana plaintiff was granted $12.5 million by a separate jury in the mass tort. Like Carolino, 65-year old Patricia Hammons claimed she suffered debilitating complications after having pelvic mesh implanted and was unable to have sex with her spouse.
Hammons told media she was gratified by the award, though a spokesman for J&J said they do intend to appeal the court's verdict.
The cases in the mass tort represent a small fraction of vaginal mesh litigation currently pending in the United States. Tens of thousands of claims have been brought against numerous manufacturers, including Boston Scientific, American Medical Systems, Coloplast and others. Women contend that the products, used to treat pelvic organ prolapse and urinary incontinence — are unreasonably dangerous and were not properly tested for safety.