Bayer HealthCare – Maker of Yaz Birth Control Faces Lawsuits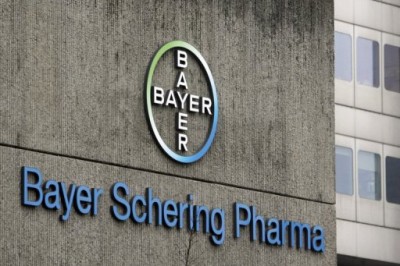 Bayer HealthCare is a drug manufacturer and subsidiary of German chemical corporation Bayer AG.  Bayer Pharmaceuticals, along with the Bayer Consumer Care, Bayer Medical Care, and Bayer Animal Health divisions, make up the Bayer HealthCare operating company.  Together, these four divisions generated $24.2 billion in sales and $2.8 billion in profits in 2012, with more than half of these sales coming from the Pharmaceuticals division.  Bayer HealthCare employs over 55,000 people in more than 100 countries and aims to "discover and manufacture innovative products that will improve human and animal health worldwide."
Bayer was originally founded in 1863 as a chemical dye manufacturer.  Bayer Pharmaceuticals was launched in 1888 and the company became a household name after it began producing aspirin – often called the "drug of the century" – in 1897.  Bayer released Alka-Seltzer in 1931, and One-a-Day, the first multivitamin product in the U.S., in 1940.  Bayer introduced the Mirena IUD birth control device in 2000 and Yasmin and Yaz  oral contraceptives in 2001 and 2006.
Some of Bayer's most notable products are:
Aleve
Alka-Seltzer
Aspirin
Cipro
Glucobay
Levitra
Mirena IUD
One-A-Day Vitamins
Talcid
Yasmin
Yasminelle
Yaz
Bayer's blockbuster birth control pills
Bayer Healthcare introduced Yaz to the U.S. market in 2006, and by 2008 it was the best-selling birth control pill in the United States.  Part of the success of Yaz has been attributed to Bayer's marketing campaign, which may have overstated the benefits of the drug while understating the risks of side effects.  As a result of these alleged omissions regarding potential health risks, by early 2013 there were over 10,000 Yaz lawsuits pending against Bayer in the United States.
History of Yaz and Yasmin in the United States:
2001 – The FDA approves Yasmin, the first "fourth generation" birth control pill, which contains the hormone dropsirenone.  Dropsirenone is allegedly responsible for Yaz side effects including dangerous blood clots and gallbladder problems.
March 2006 – The FDA approves Yaz for the prevention of pregnancy.
October 2006 – The FDA approves Yaz for the treatment of PMDD, a severe form of PMS.  Yaz is not approved to treat ordinary PMS.
January 2007 – Yaz is approved to treat moderate acne.
October 2008 – The FDA sends a warning letter to Bayer about its marketing campaign, which caused consumers to believe that Yaz was effective for the treatment of PMS and for all stages of acne and which understated and obscured the risks of blood clots and other serious Yaz side effects.
February 2009 – Bayer HealthCare spends $20 million on advertisements to comply with FDA orders to inform the public about the actual indications and risks of Yaz.
April 2010 – The FDA updates the Yaz warning label with additional information about the possible risks of serious blood clots and vascular problems.
March 2011 – The FDA updates the labels on Yaz and other oral contraceptives containing dropsirenone to reflect new information about the risks of blood clots.
December 2011 – An FDA advisory panel decides in a 21-5 vote that the product warnings on Yaz are still inadequate and do not inform consumers about potentially fatal side effects that may lead to deep vein thrombosis, stroke or pulmonary embolism.
Yaz lawsuits mount against Bayer
Bayer Pharmaceuticals has been named as a defendant in thousands of personal injury lawsuits relating to Yaz, Yazmin, and other hormonal birth control pills containing dropsirenone.  About 8,600 claimants have filed lawsuits alleging injuries related to Yaz blood clots, including deep vein thrombosis (DVT), venous thromboembolism (VTE), pulmonary embolism, retinal thrombosis, heart attack, and stroke.  Bayer has already agreed to settle 5,700 of these cases for a total of $1.18 billion.  Bayer has also agreed to provide Yaz lawsuit settlements totaling $24 million for plaintiffs who suffered gallbladder disease.
Yaz lawsuit plaintiffs accuse the company of different types of wrongdoing, including failure to warn, negligence, fraud, fraudulent concealment, breach of implied and express warranty, negligent misrepresentation, and manufacturing defect.  Damages sought include compensation for short-term and long-term medical treatment, lost wages and diminished earning capacity, pain and suffering, emotional anguish, permanent injury or disability, and in some cases wrongful death.
Mirena IUD litigation
Bayer is also facing a rapidly growing number of complaints alleging injury from the Mirena intrauterine device, or IUD. Mirena lawsuit plaintiffs claim that the device migrated during the course of normal usage – a risk not listed on the Mirena warning label – causing a dangerous and painful condition called uterine perforation and resulting in unwanted and potentially complicated pregnancies.  Uterine perforation patients must often undergo surgery to locate and remove the Mirena device, which can migrate into the abdominal cavity or elsewhere causing pain and further tissue damage.
Over a hundred Mirena lawsuits are now pending against Bayer Pharmaceuticals in U.S. state and federal courts, including at least 46 federal cases consolidated in the U.S. District Court in New York.  These suits allege that Bayer concealed information about the dangers of Mirena and that the device has defects in design and/or manufacture.  A class action suit against Bayer in Canada makes similar allegations.
Other lawsuits against Bayer
In addition to Mirena and Yaz lawsuits, Bayer faces personal injury claims related to two other pharmaceutical products: Magnevist and Trasylol.
Magnevist is an MRI contrast agent that allegedly causes nephrogenic systemic fibrosis (NSF), a debilitating and potentially fatal disease.  Bayer has agreed to settle 300 claims related to Magnevist without admission of liability.  Forty additional Magnevist lawsuits are still pending.
Trasylol is a drug used to manage bleeding during heart bypass surgery.  Plaintiffs allege injuries such as renal failure and death as a result of the drug.  Bayer has agreed to settle 1,100 Trasylol claims without acknowledging any liability.  In U.S. courts 25 cases are still pending and three class actions have been filed in Canada.