NaturaLyte Recall Expanded; Death, Injuries Reported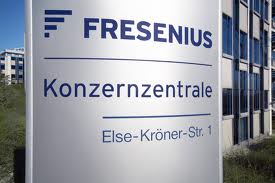 In the wake of an expanded recall of NaturaLyte liquid concentrate for bacterial contamination, the FDA has announced that one death and two injuries have been reported in connection with the contaminated product. The FDA report on the recalled concentrate, issued on May 28, noted that "The use of affected product may cause serious adverse health consequences, including sepsis, bacteremia, and death."
Fresenius Medical initially issued a recall of 49 lots of NaturaLyte Liquid Bicarbonate Concentrate, which is used as part of dialysis treatment for kidney failure, on April 10, and expanded the recall to include 9 additional lots of the product on May 1. The class 1 recall was issued due to "higher than expected bacteria levels," including the bacteria Halomonas (species 1, 2, and 3) which was detected during lab testing.
A class 1 recall is the most serious type of recall, related to products or drugs that could cause serious injury or death. The NaturaLyte recall includes products manufactured between August 2013 and April 2014, and distributed between August 15, 2013 and April 7, 2014.
Recent NaturaLyte recall is the second class 1 recall of the product
The recent NaturaLyte recall is the second class one recall issued for the concentrate. The FDA issued another class 1 recall on March 29, 2012, which cautioned that problems with incorrect dosing of either NaturaLyte Liquid Concentrate or GranuFlo Dry Acid Concentrate (both produced by Fresenius) during kidney dialysis could lead to heart problems or death.
Both GranuFlo and NaturaLyte contain an element that is converted into bicarbonate during the dialysis process. Excess bicarbonate can result in heart problems and if doctors do not take this factor into account when determining dosage, a bicarbonate "overdose" can result in heart problems and deaths.
An internal memo of November 2011, which Fresenius sent to doctors associated with their medical centers in Germany, warned that dosing problems with either NaturaLyte or GranuFlo could result in heart attack death. The memo noted that 941 patients in clinics that used the products had heart attacks, a six-fold increase. However, the medical center did not pass this information on to either patients or health centers outside of Germany.
Fresenius is responsible for treatment of over one third of the 400,000 dialysis patients in the U.S. The chief medical officer of Fresenius' United States operations has testified that the memo's findings were too preliminary, and not specific enough about the particular health problems caused by the products.
Original Fresenius dialysis recall a factor in ongoing litigation
Over 1500 lawsuits against Fresenius have been consolidated under U.S. District Judge Douglas Pl. Woodlock in a Granuflo multidistrict litigation (MDL) established in April of 2013 and now taking place in a Massachusetts federal court.
Plaintiffs in the MDL contend that the health center failed to warn patients, medical professionals, and facilities that used its product about the potential dosing problems and that they or their loved ones suffered cardiac arrest or death as a result. Although the MDL involves a consolidation of the initial discovery process for all cases involved, each case will be heard and decided on its own merits.