GranuFlo and Heart Attack
On May 25, 2012, the FDA released a safety communication to healthcare providers, warning them of certain health risks with dialysate concentrate products GranuFlo and NaturaLyte. Used during hemodialysis to help reduce acid buildup in the blood, these products have been associated with conditions that can lead to dangerous side effects, including heart attack.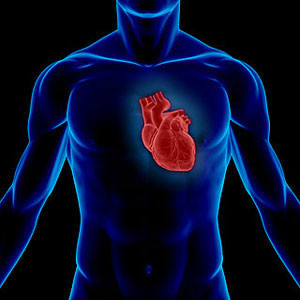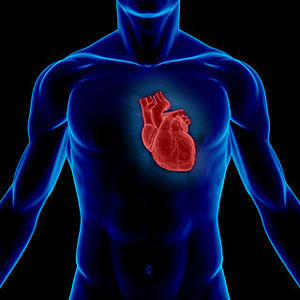 The FDA warned doctors that these two products contain an ingredient that can lead to "metabolic alkalosis," which in turn, can increase risk for heart arrhythmia and low blood pressure. The FDA has received thousands of reports of Granuflo heart attack and other related side effects from patients across the country.
On June 27, 2012, the FDA notified the healthcare community of a Class I GranuFlo recall, stating the products could lead to serious adverse health consequences, including death.
Kidney patients at risk for GranuFlo side effects
Patients suffering from kidney impairments or kidney failure can no longer cleanse their own blood of waste products. Many go through a procedure called "hemodialysis," in which a machine filters wastes, salts, and fluid from the blood—essentially doing the job the kidneys can no longer do.
Healthy kidneys are also responsible for maintaining the pH balance in the body, and making sure the blood doesn't become too acidic or too alkaline. When the kidneys are no longer functioning, patients need medications to help maintain this pH balance. During the dialysis procedure, doctors use "buffering" agents like GranuFlo and NaturaLyte to control acid buildup.
These two products are uniquely made, however, to allow physicians to use less concentrate to achieve the same bicarbonate level. In many cases, doctors did not anticipate this change—and plaintiffs who have filed a GranuFlo lawsuit claim that manufacturer Fresenius Medical Care did not do enough to alert them to the difference, or the corresponding dosing requirements.
The product formulas contain "sodium diacetate," which can double the amount of bicarbonate in a patient's blood, compared to pre-existing formulas that contained acetic acid. This increased amount of bicarbonate could cause dangerous changes in pH levels in the blood, increasing the risk of dangerous GranuFlo side effects.
Doctors who were unaware of the change, however, could unknowingly prescribe too much of these products during hemodialysis, putting patients at risk.
Fresenius Medical Care notes risks for GranuFlo heart attack
Too much bicarbonate in the blood creates a condition called metabolic alkalosis.
A patient experiencing metabolic alkalosis may experience:
A sudden drop in blood pressure
Drop in blood oxygen
Drop in potassium levels
Increase in blood carbon dioxide
Heart rhythm problems
Heart attack
Fresenius Medical Care became aware of this risk in 2011. They performed a study, examining data from over 900 patients who had died in their dialysis centers in the year 2010. They discovered that elevated levels of bicarbonate were a significant risk factor for dialysis heart attack.
On November 4, 2011, Fresenius issued an internal memo to their own dialysis centers only, alerting their employees of what they had found in their study.
Fresenius' internal memo shared these findings and recommendations:
Patients' bicarbonate levels had gradually increased from 2004 to 2011, and that these increases could lead to dialysis heart attack.
Fresenius stated, "borderline elevated pre-dialysis bicarbonate levels and overt alkalosis are significantly associated with 6 to 8 fold greater risk of cardiopulmonary arrest and sudden cardiac death in the dialysis facility."
Doctors were prescribing inappropriate doses of GranuFlo: "There were instances whereby the physicians' bicarbonate prescriptions were kept the same when shifting to power concentrate (GranuFlo)(failing to account for the additional 8 mEq/L of sodium acetate), thus exposing patients to a higher buffer load then intended."
"Please familiarize yourself with the formulation utilized in each of your facilities and consider lower bicarbonate prescriptions," Fresenius stated, making a specific note of recommended GranuFlo dosing.
FDA investigates reports of dialysis heart attack
In June 2012, the New York Times reported that the FDA was investigating Fresenius Medical Care, to determine if they violated federal regulations by failing to inform customers of the GranuFlo heart attack risk.
The FDA received an anonymous copy of the November 2011 Fresenius memo, and questioned the company about it. In response, Fresenius released a second memo on March 29, 2012. This memo was sent to non-Fresenius customers, including nursing homes and outside medical centers. The company alerted healthcare providers to the fact that both GranuFlo and NaturaLyte contained acetate, which in addition to bicarbonate, could yield higher bicarbonate levels than expected.
Fresenius also stated that recent analyses had confirmed elevated levels of bicarbonate were a significant risk factor associated with dialysis heart attack. They left out some of the other key information included in the November memo, however, including the population most at risk of these GranuFlo side effects—namely, "acute" dialysis patients.
Plaintiffs who have filed a NaturaLyte or GranuFlo lawsuit assert that Fresenius put many patients at unnecessary risk not only between November 2011 and March 2012, but during the whole year of 2011, when they should have known about the problems that were going on.
FDA issues Class I recall notice
On June 27, 2012, the FDA notified healthcare providers and patients about a Class I recall notice for GranuFlo and NaturaLyte. "Inappropriate prescription of these products can lead to a high serum bicarbonate level in patients undergoing hemodialysis," the FDA stated. The new classification alerts physicians of the potentially dangerous nature of the products.
The FDA notifications also helped increase awareness of the issues concerning GranuFlo heart attack, and opened the door for injured patients to file litigation.
Some examples of GranuFlo lawsuit actions that have been filed:
Tanzella Leary seeks damages in excess of $75,000, after her husband allegedly suffered a GranuFlo heart attack and died in February 2011.
California residents Carlos and Silvia Duarte filed a GranuFlo lawsuit after Silvia suffered an alleged dialysis heart attack in 2011.
Deanna Maroon filed a new lawsuit in February 2013, alleging her husband died of heart attack in April 2011.
Emma Hernandez of Lubbock, Texas, filed a lawsuit in January 2013, alleging that her husband died of dialysis heart attack two days after his treatment in January 2011.
Considering your eligibility for a GranuFlo lawsuit
If you or a loved one suffered from a GranuFlo heart attack or other serious GranuFlo side effects, you may be eligible for a lawsuit against Fresenius Medical Care. All federal cases have recently been consolidated in Massachusetts as part of a GranuFlo MDL (multidistrict litigation), which gives plaintiffs the opportunity to share pre-trial proceedings.