Granuflo & Naturalyte Lawsuit
GranuFlo and NaturaLyte are two dialysates, or dialysis additives, manufactured by Fresenius Medical Care. Fresenius is also the world's largest kidney dialysis services and products provider, and not only operates thousands of dialysis clinics within the United States, but also supplies many others with dialysis products.
In March 2012, the U.S. Food and Drug Administration (FDA) issued a Class I recall – the most severe – for both GranuFlo and NaturaLyte. The FDA's decision came after information revealed that both products have harmful and fatal side effects, such as cardiac arrhythmia and low blood pressure. According to the FDA, these side effects, "may culminate in cardiopulmonary arrest," including heart attack and death.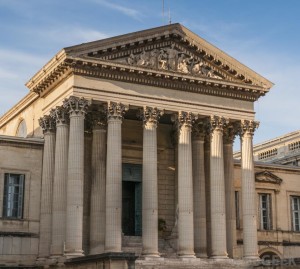 Even more worrisome, evidence also showed that Fresenius Medical Care had been aware of these risks for months, but had not informed medical providers or the general public of the risks. In fact, in early 2012, a Fresenius internal memo was leaked to the FDA. Dated November 4, 2011, it showed that at Fresenius clinics, more than 900 dialysis patients had suffered heart attacks during the previous year. The internal memo concluded that the heart attacks were due to bicarbonate overdose. The memo linked this overdose to improper GranuFlo/NaturaLyte dosing.
When the news went public, hundreds of patients finally understood the cause of their cardiac arrest or the death of a loved one who was administered Fresenius products. The resulting GranuFlo and NaturaLyte lawsuits claim severe and permanent damages, including physical and mental pain and suffering, loss of wages, emotional distress, and, in more unfortunate cases, wrongful death. Furthermore, NaturaLyte and GranuFlo lawsuit plaintiffs allege that Fresenius, "intentionally, recklessly and/or negligently concealed, suppressed, omitted and misrepresented the risks, dangers, defects, and disadvantages of GranuFlo and NaturaLyte." Plaintiffs request compensation corresponding to their injuries and Fresenius's alleged actions.
Side effects at the core of Granuflo lawsuits
Hemodialysis is a treatment for patients suffering from reduced kidney function or kidney failure, also known as renal failure. Dialysis takes over for the kidneys, cleaning the blood and allowing patients to live normal lives as they await further treatment or a kidney transplant. During the hemodialysis process, a dialysate (like NaturaLyte or GranuFlo) is added to the filtering machine. Also known as an artificial kidney, this machine cleans the blood and filters out waste products before pumping the blood back into the patient.
GranuFlo is a powdered dialysate, while NaturaLyte is available in liquid form. According to RenalWEB, a site that provides current events and information related to the dialysis industry, the compositions of GranuFlo and NaturaLyte "are unique in that they use sodium diacetate" instead of (mono)acetate, which is used in similar dialysate products. This chemical composition can lead to higher bicarbonate levels when administered in the same dosage levels as other dialysates. However, Fresenius product information did not make clear that their products required lower dosages.
Bicarbonate overdose can cause severe and possibly fatal side effects, including:
Metabolic alkalosis, or alkaline blood-pH levels
Low blood pressure
Hypokalemia – low potassium
Hypoxemia – low blood oxygen
Hypercapnia – high levels of carbon dioxide in the blood
Cardiac arrhythmia
If left untreated these side effects can lead to:
Heart attack
Cardiopulmonary arrest
Stroke
Sudden death
FDA issues warnings and Class I recall
After Fresenius's November 2011 internal memo was leaked to the FDA, the federal agency issued a Safety Alert in May 2012. On June 25, 2012, the FDA announced a Class I GranuFlo recall for both products. At the time, the FDA announced that the products "may cause serious adverse health consequences, including death." 
Grounds for filing GranuFlo & NaturaLyte lawsuits
GranuFlo and NaturaLyte lawsuits level multiple claims against Fresenius Medical Care. However, due to information revealed in the leaked Fresenius memo, one of the most common allegations against the manufacturer is that the company knew of the dangers associated with their products, but failed to inform the public of this knowledge. Other common allegations include:
Failure to comply with their duty to warn medical professionals and healthcare providers of a "significant risk" of heart attack and dialysis death from bicarbonate overdose
Failure to properly report risks to the FDA or the public
Intentional withholding of information regarding adverse cardiac events
Intentional withholding of adverse event information from physicians and clinics operating outside the Fresenius network
Intentional failure to remedy known product defects before marketing and making them available for public consumption
Failure to warn "acute" dialysis patients of increased risks associated with GranuFlo and NaturaLyte products
Continued marketing and sales of both products, despite knowledge of significant safety risks, including heart attack and death
Failure to distribute adequate dosage instructions to medical providers
Intentional misleading of the public regarding GranuFlo and NaturaLyte product safety, in order to continue profiting from both products.
Display of a "conscious disregard for the safety of the public"
Current status of litigation
Currently, approximately 40 NaturaLyte and GranuFlo lawsuit complaints have been filed in 11 states, but court documents indicate that at least 700 more cases are pending filing in 46 states. In late March 2013, the Judicial Panel on Multidistrict Litigation (JPML) voted to consolidate federal GranuFlo and NaturaLyte lawsuits into multidistrict litigation in the U.S. District Court for the District of Massachusetts. Fresenius Medical Care's North American base of operations is in Waltham, Massachusetts.
The NaturaLyte and GranuFlo MDL currently centralizes claims filed in Alabama, California, Florida, Georgia, Louisiana, Massachusetts, Mississippi, New Jersey, New York, Ohio and Pennsylvania, with more to be added in coming months. Multidistrict litigation differs from a class action lawsuit in that all cases share common resources, but are tried separately. This means that plaintiffs have the right to their own arguments, settlements and verdicts separate of other plaintiffs' outcomes.
A GranuFlo class action lawsuit was brought against Fresenius Medical Care in the U.S. District Court for the District of Massachusetts in February 2013. Four additional class action lawsuits were filed in the District of Colorado against DaVita Healthcare – a provider of dialysis services that uses GranuFlo and NaturaLyte.
Noteworthy claims against Fresenius Medical Care
Hundreds of patients are victims of serious side effects from Fresenius dialysates. Recent dialysis injury lawsuits filed against Fresenius include:
Arthruine Williams filed a GranuFlo lawsuit in July 2012 after her husband, Johnny, died from a heart attack. He had been given GranuFlo during a July 2010 dialysis treatment.
In August 2010, Betty Lemmond filed a complaint after her husband, Dizzy Dean Lemmond, died of a heart attack in August 2010. On the day of his death, he had undergone a dialysis treatment with GranuFlo.
Waddell Bishop filed a complaint in September 2012, after his mother, Frances Carol Bishop, died from a heart attack. According to Bishop's lawsuit, his mother's death," directly resulted from using GranuFlo and/or NaturaLyte."
Plaintiff Hope Schultz alleges that her husband Michael died the same day after dialysis using Fresenius acid concentrates NaturaLyte and Granuflo. She filed a wrongful death lawsuit on December 17, 2012, in the U.S. District Court of Pennsylvania.
How a GranuFlo lawyer can help
A lawyer experienced in NaturaLyte and GranuFlo lawsuit complaints understands the legal claims, details and other information pertinent to litigation against Fresenius Medical Care. Your GranuFlo attorney will fight for your rights, and will seek compensation for your pain and suffering. While no amount can compensate for serious medical problems or the loss of a loved one, a settlement or jury award can help cover the costs associated with these events – additional medical costs, loss of wages or future earning capacity, funeral expenses, and more.